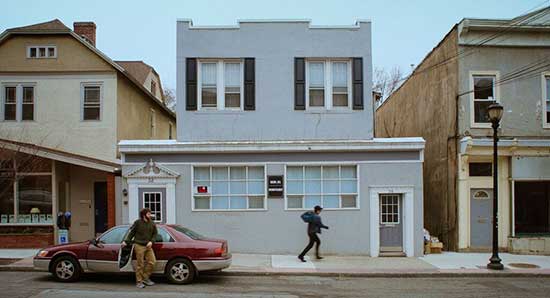 The Gravitas Ventures rich heartfelt dramedy 5 Doctors was produced by Dial Tone Pictures and is available globally across all VOD/Digital/DVD platforms . Clever and complex 5 Doctors explores universal themes of family, career, and health anxiety, while smoothly navigating between its sharply written comedic premise and more intimate dramatic elements. Brought to the screen by a directing team who've created innovative comedy for Comedy Central, Funny or Die, Adult Swim, etc., the film world premiered at the Austin Film Festival.
5 Doctors is directed by Matt Porter (Comedy Central's "New Timers," "Hasta La Vista") & Max Azulay ("Argyle," "First Time"), written by Phil Primason ("Revival," "More Perfect Union"), Max Azulay & Matt Porter, produced by Joe Greco ("Sin Dolor,""The Sandman), and executive produced by Phil Primason, Aaron Kogan ("Revival" and truTV's "Passive Aggressive History"), Tim Meyer ("5 Doctors"), & D'vera Topol ("5 Doctors"). Private screener links are still  available upon request for interview & review consideration. Many thanks for your consideration as always!
The newly launched 5 Doctors YouTube channel, features special scenes from the film and incredible original content with the films stars: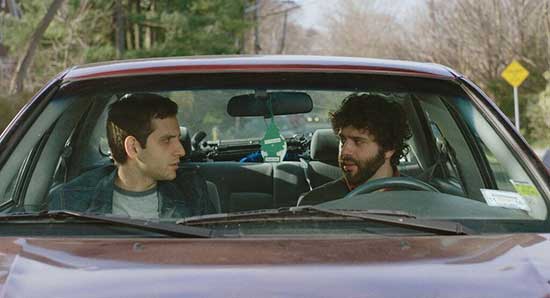 The film stars:  Matt Porter ("New Timers,""Hasta La Vista"), Max Azulay ("Argyle," "First Time"), Emily Walton ("Submission," "Deliverance"), Bobby Moynihan ("Saturday Night Live," CBS' "Me, Myself & I"), Eddie Pepitone ("Old School," "The Muppets"), Peter Friedman ("Love & Other Drugs," "Single White Female"), Adam Dannheisser ("Down to Earth," "Nine Minutes"), Jodi Long ("The Hot Chick," "Splash"), Jeremy Shamos ("The Big Sick," "Magic in the Moonlight"), Jordan Baker ("Escape from L.A.," "Another Earth"),  and Annabelle Zasowski ("The Blacklist,""Orange is the New Black")."We've been making movies together since we were kids, and we couldn't be more thrilled to be bringing our first feature film '5 DOCTORS' to global audiences. In Gravitas, we've found the perfect partner for our blend of heart, humor, and alarming hypochondria," Matt Porter of Dial Tone Pictures.
5 Doctors follows struggling comedian Spencer Kaminsky (Azulay). Convinced that he's dying from a bizarre array of symptoms, Kaminsky returns home to visit his five childhood doctors in a single day, all while desperately trying to avoid the friends and family that he left behind.