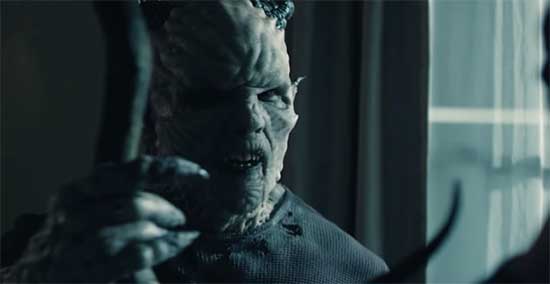 RESIDUE – "With a sharp script, an entertaining story, and solid performances from the cast, MANY CONSIDER THIS TO BE THE MOST UNDERRATED HORROR FILM OF 2017″ – Carter Lee – Inquistr.com
Residue Blu-Ray/DVD Released January 23, 2018 at Amazon and BestBuy.com
Special Theatrical Screening at THE SEATTLE CRYPTICON CONVENTION May 5th
 IndustryWorks Studios, XLrator Media and Motorcycle Boy Productions are pleased to announce the horror feature 'RESIDUE' was released on Blu-Ray/DVD in the US on January 23, 2018. A special theatrical screening will follow at THE SEATTLE CRYPTICON CONVENTION, May 5th, 2018. 'Residue' stars James Clayton ('Candiland', 'The 100', 'Timeless'), Taylor Hickson ('Deadpool', 'Aftermath'), Costas Mandylor ('Saw' Franchise, 'The Pledge', 'Picket Fences'), Gemini Award nominated Matt Frewer ('Orphan Black', 'Watchman', 'Max Headroom'), Elysia Rotaru ('Arrow', 'Girl House', 'Diary of a Wimpy Kid'), Blaine Anderson ('Scary Movie 4', 'Final Destination 5'), Michael Matic ('Candiland', 'Down The Line'), and William B. Davis ('The X Files', 'Continuum', 'The Tall Man').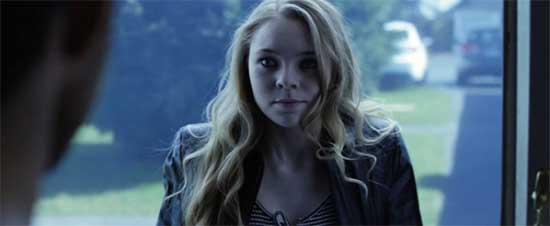 'RESIDUE' is written and directed by Rusty Nixon. Blaine Anderson and James Clayton of Motorcycle Boy Productions produced the film with Executive Producer Evan Tylor of IndustryWorks Studios, Barry Gordon & Michael Radiloff of XLrator Media, and Executive Producers Edward Rea and Nina Lee. The cinematographer is Jan Wolff, casting by Edward Rea, and the editor is David Willinsky.
'RESIDUE' tells the story of private investigator Luke Harding (James Clayton) who reads a book of sinister origins owned by seedy crime lord Mr. Fairweather (Matt Frewer). Unbeknownst to Luke, the book is a much sought after supernatural artifact and Fairweather's greatest rival, the enigmatic Mr. Lamont (William B. Davis) begins pursuit of Luke with his most trusted henchmen Boston & Jacob (Michael Matic, Costas Mandylor). While the criminal underworld is desperate to retrieve the book and harness its power for their own dark agendas, it's evil begins to take root in Luke's apartment; putting himself, his daughter (Taylor Hickson) and his secret love Monica (Elysia Rotaru) in a fight for their lives… and their eternal souls.
"'Residue' is a true gritty, crime horror. It's as if the 'X-files' had a baby with 'Blade Runner' spawning 'Residue'!" – VP International Sales & Marketing, Caterina Scrivano, IndustryWorks."
Rusty Nixon adds, "IndustryWorks is giving us that rare opportunity to make our dream film. Residue is everything I've ever wanted to do."
'RESIDUE' is the first feature film in a three-part franchise. Motorcycle Boy Productions plan to go into production in 2018 with the second installment of this trilogy.
All cast are available for interviews upon request.
Taylor Hickson as Angelina Harding – Photo from 'Residue' Courtesy of IndustryWorks Studios
James Clayton as The Demon – Photo from 'Residue' Courtesy of IndustryWorks Studios
SCREENING DETAILS
THE SEATTLE CRYPTICON CONVENTION
SATURDAY, 7PM, May 5th 2018
DOUBLETREE HOTEL- 18740 INTERNATIONAL BLVD
SEATTLE, WA, USA 98188
RELEASE DETAILS
BLU-RAY/DVD AVAILABLE IN THE US ON AMAZON AND BESTBUY.COM JANUARY 23, 2018.