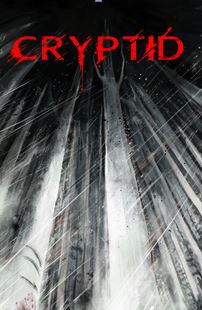 Cryptid LLC, a New York based production company, has announced a new way of seeking funding for its titular film Cryptid in a crowdfunding investment raise.
Cryptid is a horror film in the style of an old school creature feature. The story centers on a slacker journalist, named Max, who discovers that a series of grisly animal attacks in his sleepy little town of Maine is not what it first appears to be. Certain the authorities are on the wrong track, he takes it upon himself, along with his photographer partner Harriet, to uncover the mystery behind these gruesome killings before it's too late.
The concept of crowdfunding has been around for years, however Cryptid LLC decided to go in a unique direction. Traditional crowdfunding relies on donations and perks to attract funds. However, through the campaign portal StartEngine, Cryptid LLC is instead seeking real investments, not donations, to go along with the standard perks, to which people are accustomed.
"We saw a way to offer our fans something that has never been done before by a narrative feature horror film, and that's offer a co-ownership in the company itself," said Brad Rego, CEO and Manager of Cryptid LLC, as well as the writer and director of the film. "In the past if you wanted to invest in a movie, you either had to know someone, or be an accredited investor*. However, with the new JOBS ACT Reg. CF that has passed, anyone can invest with as little as $100. This is a completely new form of crowdfunding and could change the entire landscape of independent film. By offering more then just t-shirts and DVDs, we are giving fans a piece of the film itself, allowing them to share in its revenue."
You can check out their investment raise page here:
https://www.startengine.com/cryptid
* (net worth of $1,000,000 or salary of $200,000/yr)