We are once again offering a FREE iTunes Download Contest.
Sci-Fi Thriller FLASHBURN Starring Sean Patrick Flanery (Available On Demand 12.5.17!)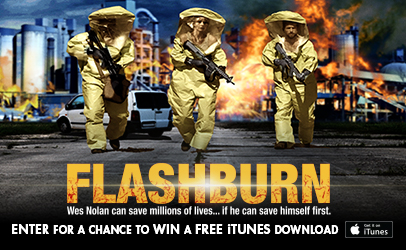 Contest Details:
ENTER for a chance to WIN a FREE iTUNES Download of FLASHBURN from Level 33 Entertainment.
One Lucky Winner!
  Once chosen – send winner contact name and email to
Level 33 Entertainment.
  We will contact the winner and send them the iTunes Download code.
Contest open to US residents Only.  iTunes Download Codes expire at 11:59PM PT 27 days after the code has been sent to the winner.
INSTAGRAM:
@Level33Entertainment