Wizards World Philadelphia Comic Con 2012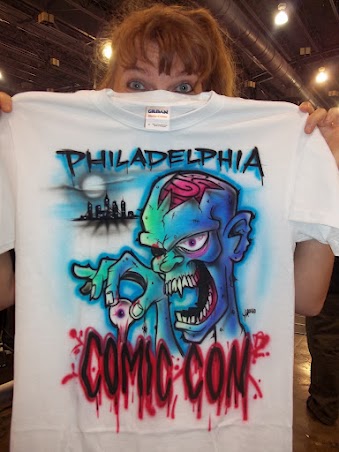 This past weekend was the definition of "an event". It had everything for the geek, nerd, or just casual fan boy or girl. The headliners included a Star Trek panel that included all the Captains. It was amazing to see William Shatner, Patrick Stewart, Avery Brooks, Kate Mulgrew and Scott Bakula all under the same roof. Another main event at Wizards World was WWE Champion, CM Punk who was scheduled for 30 minutes but extended his Q&A to over an hour. Of course, Chris Hemsworth (Thor himself) coming straight from the biggest movie of the summer, The Avengers, is impossible to overlook.
Comic Con T-Shirt (pictured) by Mike's Custom Airbrush, Berlin Auction in Berlin, NJ
The universe was truly endless, from Star Trek to Star Wars. In what world would you find both Captain Kirk and Boba Fett? That's right, Wizards World!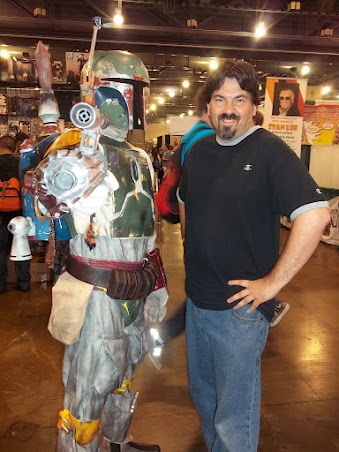 I think I'm being taken to see Jabba the Hutt now.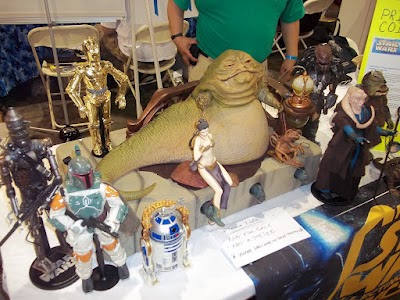 Excellent Star Wars display brought to you by Pennsylvania Star Wars Collecting Society
Hey! I wanted to thank Jerry Milani and Jim DeLorenzo for working with Horrornews.net on a great contest where 2 lucky horror fans got passes to enjoy the festivities.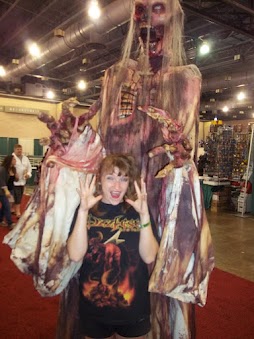 Here is Horrornews.net Fan, Michele, being attacked by a Fright Factory ghoul.
There were plenty to Horror moments highlighted by Bruce Campbell hosted The Evil Dead tattoo contest during his Q&A session, and talking about the upcoming remake of The Evil Dead. Speak of, there was also a 30th Anniversary Panel for the 1981 classic, The Evil Dead.
Until Next Comic Con,
Later F'N' Later!