Heya Freaks and Minx!
I sat down with Gregory Caiafa for an Meet The Movie Double Feature about his new flicks INTRUDER and JOHN HOOK!
Here is what he had to say:
What is INTRUDER about?
Intruder is an old school slasher story with an extremely dark moral perspective. It involves a paranoid schizophrenic, her boyfriend, and others stalked and killed at a secluded estate by a clown-masked killer. Unlike many of the 80's slashers and 90's self-referential horrors, Intruder is extremely solemn and tonally closer to a dark drama than a t&a movie. It was a conscious risk I took as a filmmaker to help separate myself from the plethora of slashers that hit the marketplace.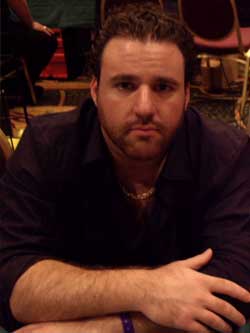 When was it filmed?
Intruder was filmed – largely – in October of 2007. I got a solid opportunity for foreign and domestic distribution from a credible company based on my rough cut, but decided to do some pick-ups to enhance the film's "market aspects" (nudity and gore [yawn]). We shot an additional two days in July of '08 and had a locked picture by the beginning of September '08.
Who stars in the film?
Intruder stars Christena Doggrell and Jack Reiling, as well as Alexandra Grossi, Brian Ish, Arda Itez, and Michelle Van Schyndel in smaller parts.
How did you come up with the script?
 Intruder was written in about two weeks and specifically for the resources I had at the time. I'd originally put together a fantastic script for my first project titled "Dead of Night", which was a haunted house/ slasher/ grindhouse hybrid, but quickly discovered the budget would have been about 10 times what I had! However, it worked out in the end, as it provoked the interest of a producer/ distributor who dug it enough to offer a distribution commitment for "Dead of Night" based solely on the script. This puts the cart before the horse and makes assembling the necessary budget a thousand times easier.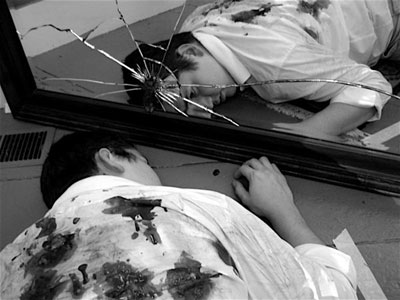 When is it due to be out?
Intruder will hit the marketplace within the next few months. I've been in negotiations with a few credible distributors with aggressive business models, who get their stuff into the major retailers and netflix.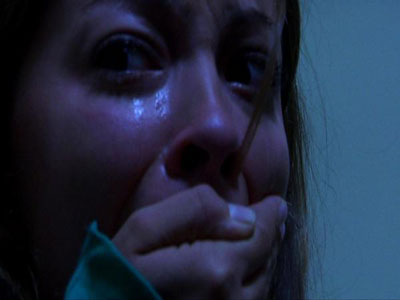 ————
Meet JOHN HOOK:
What is JOHN HOOK about?

John Hook follows a serial killer over two days on Staten Island. The titular character is taken in by two sisters and is soon introduced to a low-level gangster who recognizes his tendencies and seeks to exploit them. The film is extremely character driven
and performance orientated and is a harder sell as straight up horror, but I think we pulled it off.
When was it filmed?
John Hook was filmed throughout April and May of 2008 and is presently in post. It was more of a band-of-brothers production, filmed Guerilla style on Staten Island and New Jersey.
Who stars in the film?
John Hook stars Chris Russell and Alexandra Grossi, with Michelle Van Schyndel, Brian Ish, and John Schaub, Nate Rubin, and Joe Albert Lima in strong supporting roles. Most of the actors come from a theatre background and the performances are extremely organic. One of the things I'm proudest of is that the people I've worked with feel they've done some of their best work and are pleased to collaborate on other projects. And remember these names cause these folks have bright futures ahead of them!
How did you come up with the script?
John Hook was written in about ten days and was based on my desire to do a gothic horror tale
with a contemporary spin. When I started pre-production, I decided it worked better as a character study and did a quick re-write.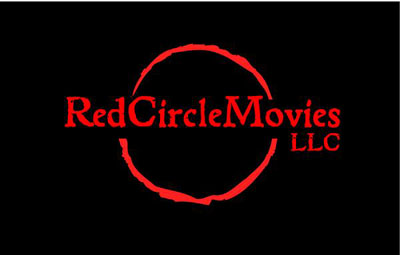 When is it due to be out?
John Hook will enjoy a limited pre-release through my company beginning in March of 2009, after which I hope to place it in a few festivals.
You can check everything out at:
Intruder IMDB page:
www.imdb.com/title/tt1313876/
Gregory Caiafa IMDB page:
www.imdb.com/name/nm2861188/
www.redcirclemovies.com/
www.myspace.com/redcirclefilm
Thanks so much Gregory for dropping in and thanks to you for reading! Make sure to check out INTRUDER and JOHN HOOK, both coming soon!
Interview: Gregory Caiafa – Director (Intruder, John Hook)