The Essential Ronald Kelly Series from Thunderstorm Books
Some real exciting news for you Ron Kelly fans and any lover of good horror fiction;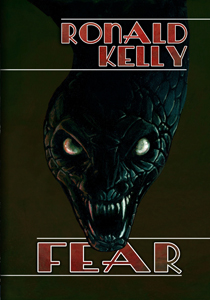 – The Essentials will feature all 8 of Ron's Zebra horror novels from the 1990s, but not necessarily in the order they were originally published. Most of them will also have their original, pre-Zebra titles.
– Alex McVey will do the covers for all the Essentials. Also the spines of the Essentials form a completed piece of panoramic McVey artwork when set side-by-side.
– Each Essential book will feature a brand-new novella using characters or settings from the original novel.
– Also included will be a "The Writing of" feature detailing the inspiration for each novel and the creative process behind it.
– Each volume of the Essentials will boast the same top-rate production values and will be the same size as Thunderstorm's Black Voltage titles, although much thicker due to the length of the novels and novellas. However, each volume will have its own distinct personality as far as cover illustration, title font, and interior design is concerned.
– Each will retail for $65 and will be of a limited run of 125 copies.