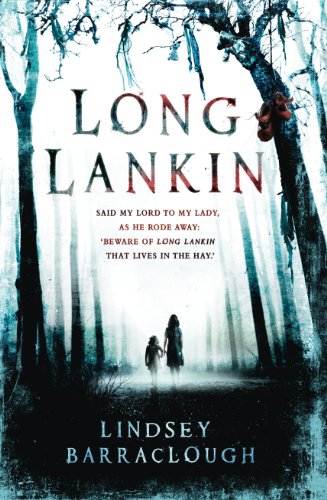 Said my lord to my lady, as he mounted his horse:
'Beware of Long Lankin that lives in the moss.'
Said my lord to my lady, as he rode away"
'Beware of Long Lankin that lives in the hay.'
'Let all the doors be bolted and the windows all pinned,
And leave not a hole for a mouse to creep in.'
If this sounds like something Fairport Convention might sing, that's because it's the start of an old folk song that reputedly was the inspiration for this, the author's debut novel. Just to come clean, yes it's a children's book, so if you're a hardened horror junkie that can only get high by mainlining blood and gore directly into your veins, click away now. But, this is only a children's book in the same way that The Graveyard Book is, or Harry Potter, or The Golden Compass, meaning that it's a book that adults can enjoy with the same relish as their spotty-faced progeny. And with our favourite day of the year just a couple of weeks away, dare I say it's the perfect book to take to bed and read as the wind moans and the twigs tap on your window.
I think it's set in the 1950s, though dates are never specified, and tells of Cora and her little sister Mimi, who are sent by their wayward father to stay with their rich Aunt Ida in the country. Here they begin to experience a series of spooky events – apparitions at an isolated church; a voice singing in an empty room; a warning to 'beware the beast' scrawled on the church gates. It's clear that all is not right in the village, and together with two local boys, Cora begins to unravel the dark secrets that lie beneath the surface. With witch burnings, black magic and child murder, it's a book that's adult enough in its subject matter, and will probably scare the pants off its target audience. And despite an ending that felt a little predictable, I thoroughly enjoyed it. If you're looking for a book that's compatible with the season of pumpkin carving and tales told with a torch thrust under the chin, I suspect you'll enjoy this. I'm certainly looking forward to see what this promising author comes up with next. Four Black Stars.