[youtube]http://www.youtube.com/watch?v=Jwn1lmOm_JE[/youtube]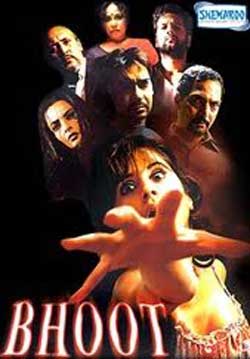 Ram Gopal Varma is hard at work on the sequel to his hit film BHOOT. The new film is titled simply BHOOO and in this one Varma is pulling no punches. The tagline for his new film boldly states: "If BHOOT scared you… this one would kill you." The director is reportedly still casting BHOOO and there is little information on the plot but Varma has confirmed that the film will follow the same low-budget techniques as those employed in the first film.
BHOOT Synopsis:
'Vishal, a stock analyst, and his wife Swati find their dream home on the twelfth floor of a high-rise apartment building in Mumbai. However, the flat has a horrifying past and when Swati learns about it shortly after moving in; she becomes oddly fixated with the flat's past. Then, a series of inexplicable experiences drive Swati to near madness.'
You can catch BHOOT on Youtube now for $1.99.
Source: www.supergoodmovies.com/19718/tollywood/Ram-Gopal-Varma-is-back-to-horror-with-Bhooo-News-Details