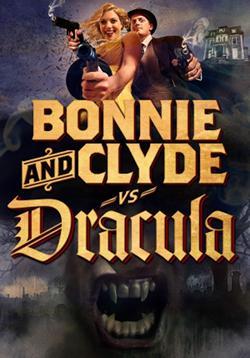 What could be better than a gangster flick? Why a gangster flick with Vampires…duh.
Only way it could possibly be any better is if it had a uber-hot chick playing Bonnie. Wait, this one does.
BONNIE & CLYDE VS. DRACULA is coming folks and it will be here before you know it.
Starring the always lovely Tiffany Shepis this one asks the question of the ages, what would happen if mega-gangsters BONNIE & CLYDE found themselves toe to toe with that old blood sucker DRACULA? A blood bath, that's what.
The official synopsis goes like this:
After their latest heist goes wrong, legendary outlaw couple Bonnie & Clyde are on the run from the law and in need of fast money to fix up their companion who was shot during the robbery. Finding shelter in a small town, they crash at the mansion of the notorious Dr. Loveless. When Bonnie & Clyde arrive at the Doctor's mansion, they discover he has a secret. Deep in his cellar the recently revived Dracula awaits…and when gangsters meet vampires, there's bloody hell to pay.
Indican Pictures is bringing this one to disc on April 26th and it seems like a must own release to me.
Enjoy the trailer:
[dailymotion]http://www.dailymotion.com/video/xhbmmd_a-trailer-for-bonnie-clyde-vs-dracula_shortfilms[/dailymotion]