HNN Shop is featuring everything that made the 1980s the ultimate decade for horror and pop culture, totally!   We are starting out our 80s Tee Tribute to none other than the Hot Rod himself, Rowdy Roddy Piper.   He ruled professional wrestling with Piper's Pit and exploded into the horror genre with They Live.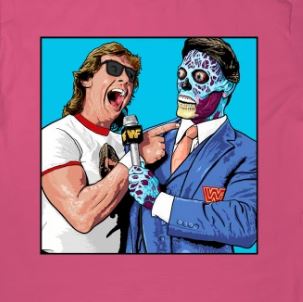 It's hard to get cooler than Piper but SNAKE PLISSKEN might just be the one.  1988 was a long time ago, but in Escape From New York, it was a bleak and crime infested future.   Let's map it out with this AWESOME design.
ESCAPE FROM NEW YORK T-SHIRT ON SALE NOW
Some movie franchises are timeless and GHOSTBUSTERS AFTERLIFE proved it this past year.  But..  It all started in 1984 with the original GHOSTBUSTERS.   Who You Gonna Call?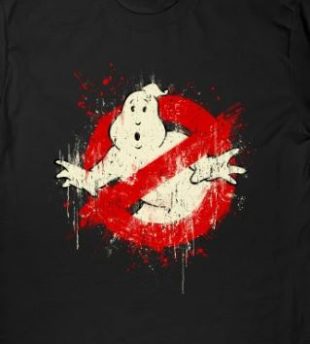 GHOSTBUSTERS T-SHIRT ON SALE NOW 
Most people love Gremlins for the cute and cuddly Gizmo, but let's not forget about the real gizmo of the film, and that's the Peltzer Bathroom Buddy.
GREMLINS – BATHROOM BUDDY T-SHIRT ON SALE NOW
Life moves pretty fast , if you don't stop and look around every once in awhile, you could miss it.   ENOUGH SAID.
FERRIS BUELLER'S DAY OFF T-SHIRT ON SALE NOW
Well, Ferris Bueller is definitely a great problem solver, but let me introduce you to a couple of brothers who can solve your vampire problem.   I hear, Santa Carla has a big one.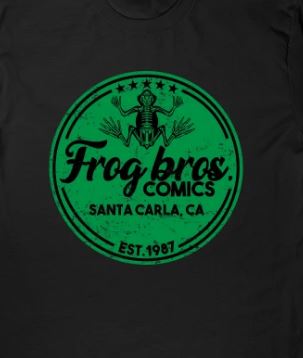 THE LOST BOYS – FROG BROTHERS T-SHIRT ON SALE NOW
The Wizard of 80s puts together a collection of your favorite 80's characters from E.T. to Robocop to Jessica Rabbit to Teen Wolf.
THE WIZARD OF 80s T-SHIRT ON SALE NOW
The Wizard of 80s makes a great club, but we all know there is onl y one club to belong to in the 1980's – The Breakfast Club
THE BREAKFAST CLUB T-SHIRT ON SALE NOW
I think we all had a stack of VHS tapes in the 1980s that looked something like this.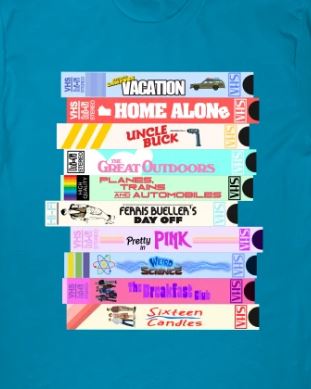 RETRO 80s MOVIES VHS STACK T-SHIRT ON SALE NOW
Let's round out our TOP TEN 80s T-shirt designs with something that we were taught and live by to this day – NEVER SAY DIE!
THE GOONIES – NEVER SAY DIE T-SHIRT ON SALE NOW