The Korean horror and thriller film market has been on an upward spiral since the release of A Tale of Two Sisters and Into the Mirror in the early 2000s and Train to Busan in 2016. The successes of the more recent Parasite and Squid Game prove a growing interest in Korean film, especially the horror genre.
Korean horror movies are known for their brutality and comical touch, and Hellbound, the dark fantasy television series released on November 19, 2021, is no different. Read on to learn more about this TV series and a general overview of Korean horror.
Korean Horror Overview
South Korea has been producing quality movies and TV series for years, and they generally excel at the horror/thriller genre. While Korean horror films have been around since the formative years of Korean cinema, it was not until the late 1990s that this genre started to experience a revolution.
Korean horror films are fairly different from what mainstream American movies present. They are uniquely brutal and funny. The filmmakers are experts at building dread and tension, resulting in deeply horrifying films that present twisted perspectives on the human condition.
These films often focus on the characters' anguish instead of the explicit, bloody horror scenes. We usually distinguish modern Korean horror movies by their stylish directing, social commentary themes, and genre blending.
According to industry analysts, the horror and thriller genres are putting South Korean cinema in the international limelight, just like Asian online gambling platforms like SlotXO are for mobile gaming.
What You Need to Know About Hellbound
Hellbound is a South Korean horror TV series directed by Yeon Sang-ho, the film director and screenwriter behind Train to Busan and Peninsula, adapted from his webtoon of the same title. The original Netflix release follows the story of a chaotic society where everyone is trying to survive a supernatural unknown that condemns people to hell and the rise of a new religion that interprets God's intention.
Hellbound stars Kim Hyun-Joo, Yang Ik-June, Park Jeong-Min, Won Jin-Ah, and Yoo Ah-In. Other cast members include Kim Shin-rok, Kim Do-Yoon, Lee Re, Ryu Kyung-soo, Kim Mi-soo, and Im Hyeong-guk. This is the first Korean drama ever to make it to the Toronto International Film Festival, with its pilot episode premiering at the festival on September 9, 2021.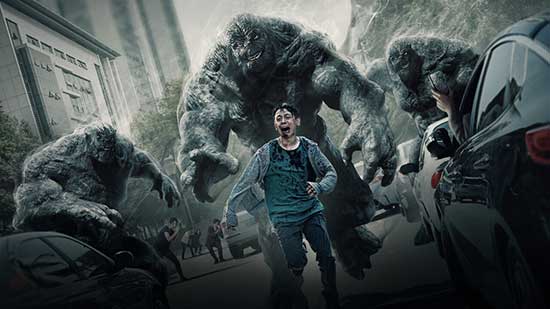 It became the most-watched Netflix series in the world a day after its release on November 19, 2021, beating Squid Game, released on September 17, 2021. While fans around the globe had high hopes for the horror series even before its release, few expected such success.
According to some critics, Hellbound's performance is sufficient proof that the popularity of South Korean dramas is growing on an international scale. However, some critics were skeptical that the excitement around the horror was just Squid Game's halo effect.
Final Thoughts
The release and success of Hellbound and other shows like it prove that Korean horror and thrillers are rapidly gaining international popularity.