Hottest Horror Designs on HNN Shop for Halloween 2021
Horrornews.net has teamed with TeePublic for a ton of great horror designs – all located at the HNN Shop!
10. Don't Cross The Streams
Celebrate the release of Ghostbusters Afterlife with some toilet humor from the folks at Croman Tee Design. – Buy at HNN Shop 
9. More Brains!
Tarman is one of the coolest zombies who ever lived…un-lived.   The one and only from the 1985 classic, The Return of the Living Dead from Andysocial Industries. – Buy More Brains! at HNN Shop
8. Let's Summon Demons
From the widely popular retro and vintage inspired threads from Steven Rhodes art! – Buy Let's Summon Demons at HNN Shop
7. Social Distancing and Wearing a Mask in Public since 1980 
This shirt will help you still 6 feet away from Jason Voorhees… maybe.  From the minds of Art by Juwe Curfew. – Buy Social Distancing Jason at HNN Shop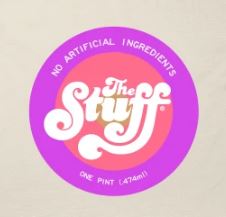 6.   The Stuff
WARNING!  You may wear The Stuff t-shirt but do not eat it.   Ingredients from Angry Mongo.  – Buy The Stiff at HNN Shop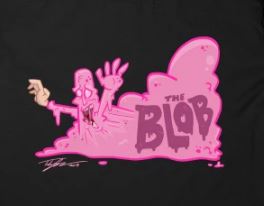 5. The Blob
The engulfed in The Blob with this design by Tucker Jones – Buy The Blob at HNN Shop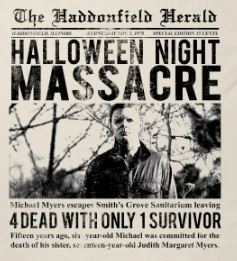 4. Halloween Night Massacre 
Ripped from the headlines of The Haddonfield Herald… Buy Halloween Night Massacre at HNN Shop
3. Beaver Bloody Cleaver 
Leave it to this Leave it to Beaver Cleaver t-shirt to bring the horror retro style from Bonzo Tee – Buy Beaver Bloody Cleaver at HNN Shop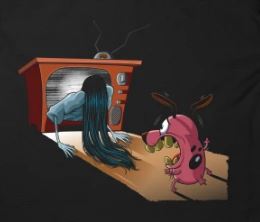 2. Samara Comes To Nowhere
You don't have to wait 7 days to order this cartoony Ring shirt – Buy Samara Comes To Nowhere at HNN Shop
1. Waiting Room 
Beetlejuice Beetlejuice Beetlejuice… say it three times and order this design LV Bart – Buy Waiting Room at HNN Shop