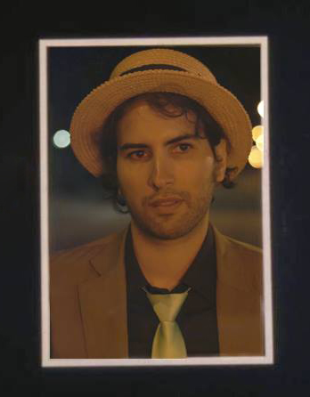 Exclusive Interview: MB X McClain ( Kill Teaser)
What made you want to get involved in the film industry?
I have always wanted to be involved in the film industry, and want to be able to take on more challenging projects in the future. I've worked on several movies in several different countries, and It was important that at some point I start doing my own thing. I've also met people throughout the years that have inspired me to do better.
From script–to–screen, how close did KILL TEASER come to its original vision?
Killteaser's script went through a number of revisions over the years, The first draft was written by my friend and collaborator, Joe Witouski, and then we had several ghost writers add things and take things out throughout production. Otherwise it came out pretty close to the final script.
What was the inspiration for KILL TEASER?
Kill Teaser was inspired by a series of True Crime Cases that took place between 2003 and 2009 between the South Jersey Shore Area of NJ, and the Poughkeepsie Region of NY. I also added in inflections from real life experiences I'd had in the past.
What was your favorite day on set and why?
The Overall shoot was pretty tough, but we had a lot of genuine good moments in the first 3 days of shooting. We shot the beach scenes first due to weather, and that was just a genuinely good day. The Weather was beautiful.
What scene did you enjoy directing the most?
I enjoyed shooting a lot of the stranger scenes between Hot Freakin' (Dylan Porteus) and The Waitress (Laurie Riihimaki)'s characters. They had a pretty unusual dynamic and they really gave it their all.
What is the biggest obstacle you faced while making KILL TEASER?
We were working under a limited budget and we had a set window to shoot the entire movie. the Biggest Obstacle was proper vetting of reliable production staff. There's alot of people who say they can act or work in a movie, but when it comes time to put up or shut up those people are nowhere to be found. It was pretty stressful.
What was your proudest moment during production?
I was extremely proud that we blew up that Diner. That came out great.
How do you get a film to stand out in the crowd in today's landscape?
Today's Film landscape is super saturated with extremely bland uncreative content, so the easiest and best way to stand out is just make something cool that's unique. No one wants to see the same crap anymore, especially when you have to compete against the entire backlog of human history through streaming.
What other filmmakers inspire you to do what you do?
Mamoru Oshii, and Sion Sono are extremely brilliant these days, I also have a lot of respect for my Peer Indie Film makers in New York City, competing with those guys keeps me on my toes.
What is your favorite horror decade and why?
The Late 80s was when the weirdest stuf was being created, on a fairly high budget but before CGI existed, where everything had to be made for real, You got some generally scary movies back then because the quality was so high but everything you saw was real stuf. Even if alot of those movies were just evil puppets, and men in suits.
What is the next step in your filmmaking career?
I'm working on a new movie to be ready in the next 3 years or so. It has really scary monsters.
MIDNIGHT RELEASING is a premiere home entertainment distributor of quality independent genre films in North America. We release some of the best movies from all around the world with a focus on horror, thriller, sci-fi, and other dark genres.
Filmmakers with horror genre films that are complete or in post production are welcome to submit their trailer & poster to Sharry Flaherty, Acquisition Executive at SameraEntertainment@gmail.com