Bayview Entertainment will be releasing a plethora of horror films over the next few months and here is a glimpse of what to expect. There is a little something for everyone in this mixed bag and demons, poltergeists, zombies, witches, and crazies.
10. CLEMENTINA
After been abused by her boyfriend and lose her pregnancy, Juana starts to hear weird noises inside her house.
COMING SOON
9. THE LAST ONES
Following a virus that took the lives of most of the population, John and Micheal have spent their days trying to survive and make sense of their new world. But when they meet the mysterious Karina, who has knowledge of the outside world, their friendship and everything they once knew about the virus and each other will be tested.
COMING AUG. 10, 2021
8. PARALYZED WITH FEAR
When Chemock, a 15th-century demon, is unwittingly unleashed upon a household of women, Chemock begins to terrorize the women one by one. As Chemock's power grows, the amount of carnage he inflicts also grows, and he eventually does battle not only with the women, but also with a belligerent preacher.
COMING SOON
7. THE POLTERGEIST DIARIES
After moving to an isolated cabin, Jacob Taylor vanishes without a trace. With the help of footage he leaves behind, his family members, friends and a detective try to find answers to the strange events that are centered around him.
COMING SOON
6. ZOMBIE LOVER
A mad scientist, star-crossed lovers and a zombie plague all combine for a wild romp in the English woods. A deadly affair leads to a brutal murder which takes Dillon and Stacy into an evil world of the undead. Zombie Lover takes a hard turn from an impulsive murder tale and a body dump to a horror story that gets weirder and weirder as things progress.
COMING JULY 27, 2021
5. TRINITY
A man accidentally bumps into the priest who abused him when he was a child at a local coffeeshop, sending him on a twisted journey through his past.
COMING SOON
4. EERIE FAIRY TALES
An anthology of bizarre, fantastic and spooky tales from the past, present and future, dealing with curses, witches, perfect crime and science experiments.
COMING SOON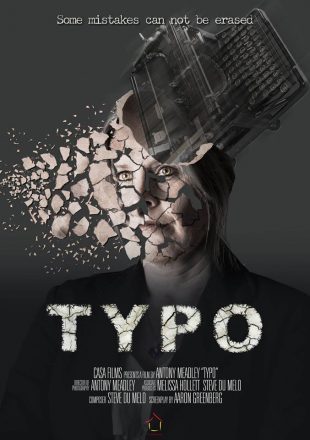 3. TYPO
An aspiring writer finds that her marriage is not the dream she expected after her husband starts abusing her. She needs to find a way out, but her plans have consequences.
COMING SOON
2. VORTEX – THE DAWN OF SOVEREIGNTY
In 2047 rebels created an encrypted communication network. Among them, Serena, a teenager secretly develops glasses to detect vortexes. What will this opening to the unknown reveal?
COMING AUG. 10, 2021
1. THE DEATH BREED
The first tale called "Wolfsbayne", features Lloyd Kaufman, (The Toxic Avenger) and owner of Troma Films, Linnea Quigly (Night of the Demons, The Return of the Living Dead, etc.) Debbie Rochon, Jim O'Rear and more…
The second Tale, "Shudder" features several of the cast members from the original "Texas Chainsaw Massacre" including Gunnar Hansen (Leatherface) Edwin Neal (Hitchhiker} and John Dugan (Grandpa).
The third Tale "Old Habits Die Hard" features Kane Hodder (Jason Voorhees in four of the Friday The 13th movies) and appears in several other horror franchises… along with Tricia Cast, Stacey Dixon, Roger Hewlett and more…
COMING THIS HALLOWEEN