FILMMAKER INTERVIEW w/ Joe Leone ( Death Sentences )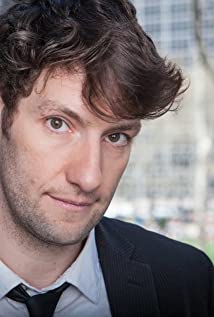 What made you want to get involved in the film industry?
I went to Skidmore College for theater, and there I met one of my best friends, Michael Zegen. We started a comedy group together there called "The Sketchies," and essentially taught ourselves how to film and edit. After quite a few years working primarily as a writer, I thought it would be fun to get behind the camera again and bring some of my scripts to life that could be done on a shoestring budget. So I formed Parched Productions and have been so lucky to work with a great collection of really talented and dedicated people – all doing it for the love of creating art.
From script–to–screen, how close did Death Sentences come to its original vision?
I have to say, this one came out looking almost exactly as I envisioned it. A lot of that has to do with the awesome location we found – and of course due to Remiara Eve's really remarkable performance.
What was your favorite day on set and why?
When you shoot a feature in less than a week, the whole experience feels like one long day (where you barely slept). I love shooting in the woods in particular, as the sights and sounds are so lush – and I love watching Remi battle with the surrounding bugs.
What scene did you enjoy directing the most?
There is a scene where the ghost comes at Remi, and I really loved how we were able to create the atmosphere there. I think it looks the most sumptuous and viscerally creepy – and the makeup work that Solange Noboa did here is awesome too.
What is the biggest obstacle you faced while making Death Sentences?
Due to Covid, I really wanted to have as few people on set as possible, so I played one of the characters. This was particularly challenging, as your mind is trying to remember lines and blocking, while simultaneously thinking about how the shot will come out. Huge thanks to the assistant director Gabriella Chiulli, who really helped bring it all together and kept me in check!
What was your proudest moment during production?
That we were able to finish the movie, haha.
How do you get a film to stand out in the crowd in such a vast crowd of independent horror?
Great question. For me, it's all about having a captivating story. I try to make it as engaging and twisty as possible, to keep the audience stimulated throughout. The other important thing is having a lead who can truly carry the film – and that's definitely what we have in Remi.
What other filmmakers inspire you to do what you do?
I love filmmakers who can create a film that is not just entertaining, but also makes you think about broader societal issues. Of course George Romero is known for doing this back in the day, but currently I feel that Jordan Peele is accomplishing this with aplomb, and he's at the top of his game. I'd love to work on something as intellectually and visually satisfying as US.
What is your favorite horror decade and why?
I'm a big comedy fan as well, so I definitely love cheeky 80's horror. Creepshow 1 & 2 are some of my absolute favorites, and great examples of that snarky style. You also have The Lost Boys, Fright Night, Critters, Hellraiser – the list is virtually endless. Plus 80's synth scores!
What is the next step in your filmmaking career?
This summer we are shooting the next feature, that is a little bit of a departure from the horror genre, and more in the cerebral fantasy realm. It's about a girl in a coma who must battle her personal demons in order to wake up. For this we have a great DP and crew (and thankfully, Remi once again), and I'm truly stoked to shoot it.