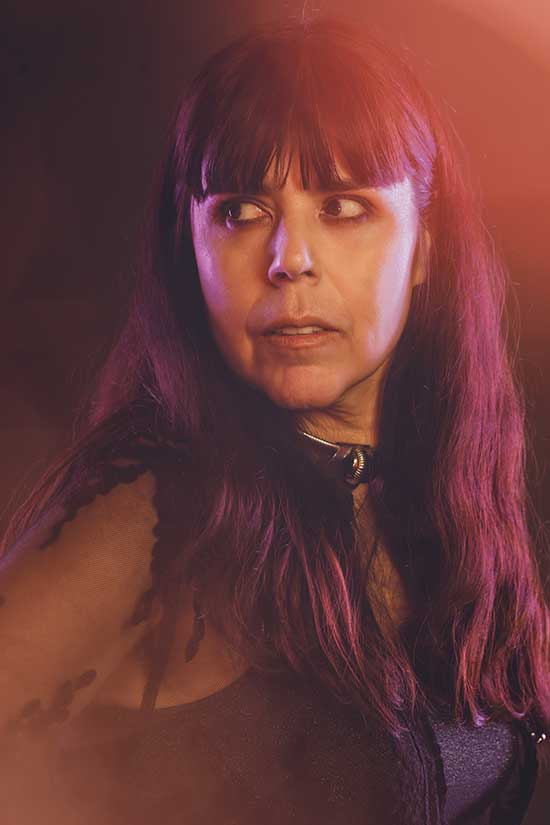 "PhasesLM, aka Paula Boyd Sutor, is a groundbreaking, genre-bending, synth-centric artist making waves in the San Francisco Bay Area music scene. A horror film buff and self-professed cat lady, Sutor was born in central Pennsylvania and discovered her love for music in her teens. She quickly found herself immersed in the world of entertainment, joining and forming a variety of original bands, including an all-mom punk band, ever since. Over the course of her extensive career, she has shared a stage with Deborah Iyall of Romeo Void and has played acclaimed music festivals such as Vans Warped Tour.
Hello, thank you for taking the time to do this interview for Horrornews.net. Please, tell us about yourself?
PhasesLM- Thanks for having me! I'm a producer and musician based in the San Francisco Bay area.  I love synthesizers, cats and horror films. And I just released an EP called "Out at Night."
How did you come up or get the name Phases Like the Moon? I love it. I love the moon and I'm an insomniac so the nighttime has always been inspiring to me.
PhasesLM- Oh, I love night also! The name, Phases Like the Moon, or PhasesLM, comes from lyrics I wrote: "Who knew Venus has phases just like the moon?" The planet Venus does have phases like the moon, and I found that interesting. And of course, Venus is named after the goddess of love, so to me it means love has phases like the moon, it waxes and wanes. But I also go through phases with my art—I'm always experimenting with something new or a different genre. I think that's how the name has really stuck for me.
Who has inspired you professionally in music or films?
PhasesLM- Musically I've always been inspired by very theatrical performers like David Bowie, Kate Bush and Peter Gabriel. I find a lot of inspiration in film also. I love David Cronenberg, Hayao Miyazaki, and of course you can't love horror films AND synthesizers without also appreciating John Carpenter! I'm definitely inspired by artists who make use of both audio and visuals—the way John Carpenter composes music for his films, or the way Kate Bush uses dance and video to bring her songs to life.
I love the Mechanical Dogs music video. The visuals are great and it sort of tells this optical illusion like story. It's great! What can you tell us about making the video?
PhasesLM – Thanks! I'm so glad you like it! I really wanted to capture the unsettled feeling that is at the heart of the song, and I wanted it to be dreamlike and surreal. I shot some of it on my phone camera, some using my laptop camera, and then the rest is footage I found online and manipulated using Adobe After Effects.  I'm proud of the DIY aspect of the video.
The Out at Night album is unique. It has different textures and you definitely get different feelings/vibes with each song. How does your writing/recording process work?
PhasesLM- With this EP, everything started with pieces I came up with while improvising. The exception is "Mechanical Dogs." That song was inspired by this strange noise I heard in the distance after a major lightning storm. I knew I didn't want to tie myself down to song structure or spend a lot of energy trying to steer a song into a certain message or idea. The goal was to be intuitive with the writing. I also wanted to see what I could convey musically, without words. That was a new direction for me, one I think I'm going to continue to explore.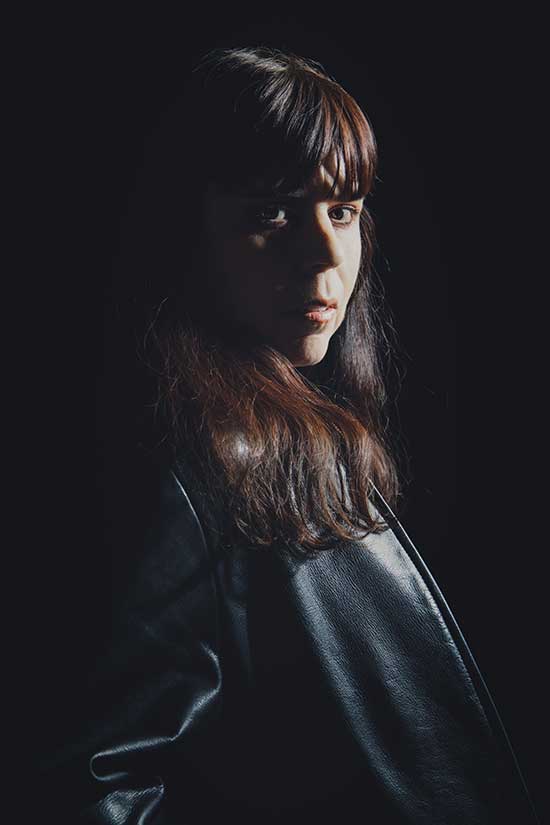 San Francisco always looks so picturesque. The art, architecture, beautiful designs. Do you find inspiration around San Francisco?
PhasesLM- I do, mostly from being out in the city at night. There's just something very magical about it. It feels like an alternate reality at night, a place where anything could happen. To be honest though, the city has gone through a lot in this past year. The pandemic has really brought a lot of businesses, restaurants and music venues to the brink of shutting down for good. My hope is things will begin to reopen and the city will come back to life.
How has horror influenced you? What are some of your favorite horror movies?
PhasesLM- I've always loved horror and it's definitely influenced my songwriting. I've written a song about Dexter (the serial killer) and another about Claudia from "Interview with the Vampire." I've also used soundbites from movies like "Hellraiser" and "Nightmare on Elm Street" in live performance.     
I have a lot of favorite horror movies: "The Exorcist," "The Ring," "Autopsy of Jane Doe," and "Suspiria" come to mind immediately. I also love horror movie soundtracks. I think the soundtrack from "It Follows" is brilliant and also the music in "Sinister" is absolutely perfect.
Would you ever consider directing or writing a film?
PhasesLM- I actually have directed a few short horror films. Back in the late '90s, I took filmmaking classes and made some no-budget films that were shown in festivals. I would love to get back into that at some point, although music is my sole focus right now.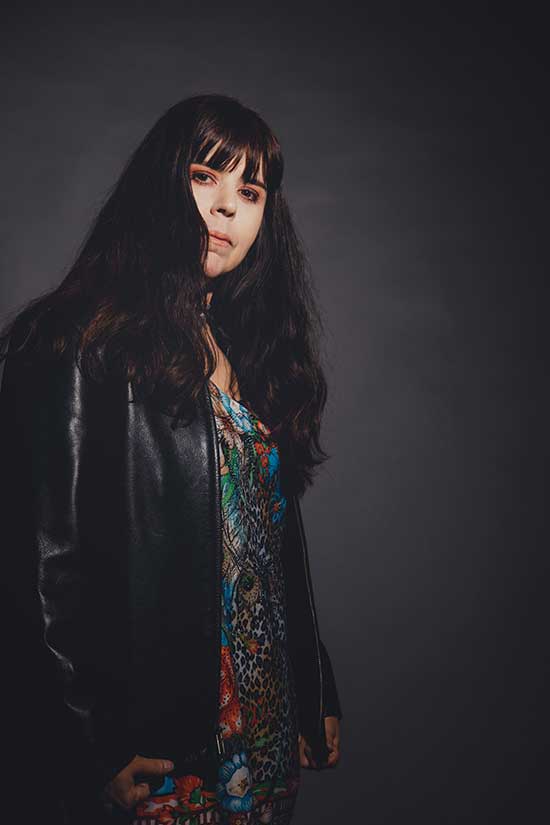 What music have you been listening to during quarantine?
PhasesLM- I've put together all sorts of playlists during quarantine. I've got my upbeat mix of Robyn, Lizzo, Missy Elliot and Madonna. Then I've got my Everything 2010 list with MGMT, Phoenix and Gorillaz. I also rediscovered Ladytron and Throbbing Gristle recently, so I've been listening to those bands as well.
What's next for PhasesLM?
PhasesLM- I'm hoping to get a video together for the EP's title track, "Out at Night." I'm also working on new material all the time. I would love to release a follow up EP in the fall.
Thank you so much for taking the time to do this interview.
PhasesLM- Thank you! Always happy to talk about music and horror movies!
www.facebook.com/Phaseslikethemoon