Hi Christopher, Hi Marcos, how are you both doing?
Christopher- Good. Thanks for coming.
Marcos- Good.
The Old Ways was so refreshing to watch because it was so different. I loved it.
Christopher- Refreshing is a funny word to use for it.
Marcos- Thank you so much.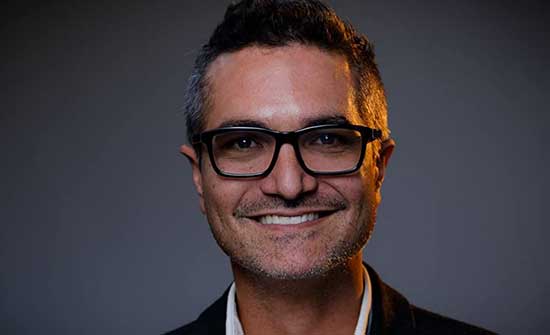 Well, I've been a horror fan my whole life so this was so different and refreshing came to mind. How did this idea manifest for the two of you?
Marcos- I love that Janel that you've been a horror fan your whole life, I've been a horror fan my whole life. I could talk about it on a few different levels. I'd always been fascinated with the ideas of bruja's and Brujeria. I was born in Puerto Rico and my mother had some different stories and experiences. She was raised Catholic; we are were raised very Catholic. It was like, there's this other world that your telling me about. I like exorcism movies but I thought what if we could do a movie from a different cultural standpoint and how much would that change everything? As a horror fan, you get kind of used to everything. So, I thought let's remove all of it. No pentagrams, no upside-down crosses. For Chris, it becomes more of an archeological experiment.
Christopher- I think one thing that was unique was that, most exorcism movies, the main person who is possessed is not the main point-of-view character. I always thought what was so cool was that we're with the person who is possessed. It was a fun change. It was refreshing as you say.
HNN-It was so different and there were so many things I didn't expect. Brigitte is amazing, Sal Lopez is amazing. The special effects are wild. How did you get the cast prepared for everything?
Christopher- We didn't have a lot of time to prep unfortunately because it took us so long to find Brigitte Kali Canales. We kept pushing. We had done tons of prep, me and the cinematographer. Brigitte would come up to me and she would say, I think I just realized I'm a method actor. She wanted to be tied up and she wanted to lie on the concrete floor. A lot of them had experiences from their own lives. We were able to talk through those.
Marcos- Julia Vera as our Brujera
HNN-Oh she was amazing.
Marcos- As our Luz character, she was amazing. We could have had lots of cackling and Julia wasn't that. She dropped this soulful wisdom.
HNN-I had goosebumps watching her and how she becomes that character. It is a different level.
Christopher- She'll be excited to hear that. It was really exciting. She didn't have a lot of dialogue but she has been playing an ancient woman for twenty-five years and she doesn't look old.
What do the two of you want to say to everyone that will be watching The Old Ways? Especially now with everything happening. Movies can be an escape.
Christopher- We shot this before the pandemic. We wrapped the week before L.A. locked down. It has a lot of themes in it that are relevant for now.
Marcos- For me, for the horror fans out there. Know that this is… as a lifelong fan of horror, this was the best horror movie I could possibly think of. I do believe that horror has the opportunity to really do something that other films cannot do. This film is a cultural film, finding healing and recovery. The dark things that we keep hidden. We're able to do all of those interesting things. My favorite horror movies are the ones where I go, oh, that was about that?
HNN- Is there any chance of a sequel? Of are you guys working on something else now?
Christopher- If circumstances allow it. We have some ideas for a sequel and even a prequel. If the audiences want it?
Marcos- This is definitely a stand-alone movie. You know we didn't hold anything back. We'd be happy to jump back in and explore this world some more.
I thank you both so much for taking the time to zoom with me and talk. You both are so talented and The Old Ways was indeed so refreshing. Thank you both for taking the time to talk with Horrornews.net.
Christopher- Thank you so much. We appreciate the time.
Marcos- Thank you so much.