True horror movie fans know that the real test of a good horror movie is the scare factor. It does not matter how high profile the movie is or if it had the biggest film budget, if a horror movie does not terrify you, then can you actually call it a horror movie? The answer is no.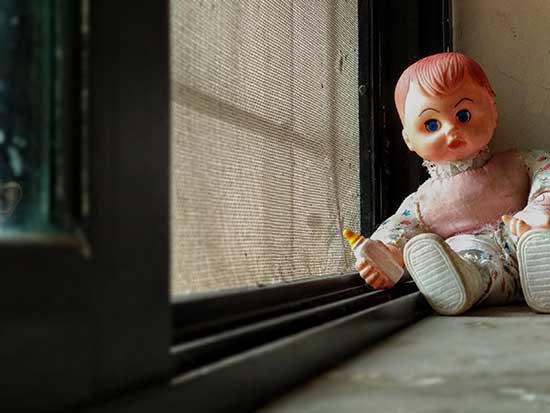 Photo by Jay Mistry on Unsplash
Filmmakers play with various types of psychological devices to instil the desired fear response they seek to elicit from their audience. When we take a look at popular horror movies in recent time, a common theme for filmmakers is the play on our most intimate real-life worst nightmares. This compared against horror movies like the Scream franchise of the 1990s and early 2000s which instead capitalized on our love for Halloween to mediate a paralyzing fear of death while having fun. Movies like Paranormal Activity, Orphan, Get Out, His House and Us, however, fulfil this mind-numbing and fear inducing threat to life in an entirely different way by directing the psychological manipulation, not in using elements that are somewhat externally connected to us, instead by targeting some of the most delicate desires and challenges that make us human in the 21st century – family, race relations, issues of migration and mental health, amongst others.
Without wasting too much time comparing and contrasting, whether old or new, here is a short list of key ingredients that make a horror movie good, and by good we mean scary good, that we can all agree on.
The subconscious is to be compromised
Usually, the trailer of a horror movie should already set the tone by convincing audiences that the movie will indeed live up to being scary, particularly by penetrating into the realm of our subconscious. The trailer is thus a good place to begin because the trailer of a good horror movie can arguably make or break it. Our minds should be bombarded by a barrage of gory scenes, the promise of real and inescapable death and of course ominous music to draw us in but leave us in suspense. Let's take it up a notch and imagine an experience of watching a horror movie trailer or even the movie itself on a screen that leaves nothing to the imagination. This means we shouldn't have to wait for a trip to the movies to enjoy a truly cinematic scary movie experience as big and small tech brands have been outdoing themselves lately with the features of the HD TVs available in 2020. Enhance your horror movie viewing experience by purchasing your own HD TV at a heavily discounted price when you capitalize on Black Friday deals for this year 2020. Technological innovation is increasingly helping us blur the lines between real life and make-believe by making every creative detail bigger.
Over the top and as unrealistic as possible
Movies, scary or not, are a thing of make-believe, whether based on a true story or entirely imagined, it has to be convincingly good and worth the time of the audience. As a unique genre, horror movies are at liberty to stretch the boundaries of imagination, it might be one of the only genres allowed to do this without being harshly critiqued as being over the top or unrealistic. This, a lot of the time, is essentially the whole point of the genre. A good story-line with a suspense filled plot, and as many disfigured faces as possible. Like, after painstakingly waiting to have a child for years, your adopted child is indeed not a real person but really a grotesque looking Judy doll with 12 other siblings that cause every visitor to your home to disappear, spooky!
Familiar Devices
No matter how much the wheel is reinvented or boundaries are stretched by filmmakers, there are certain horror movie devices that will always manage to impress horror movie buffs. There is a long list of classic devices that have been worked with, from zombies to clowns and doppelgangers. Scary movie storylines that rely on tried and tested devices will more than likely make for at least an averagely decent horror movie. The possibilities are endless, graveyards, dark alleys, forests or even a terrifyingly convincing horror story that is supposedly based on a true-life story.
Horror movies will forever be a good idea but watching a truly scary horror movie on the biggest HD TV screen is a cinematic experience we all deserve!