Interview – Jared Bajoras (executive producer – The Unsung)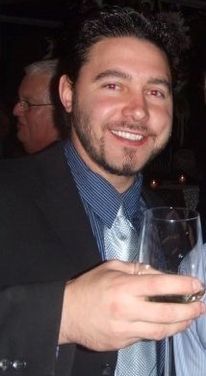 What attracted you to THE UNSUNG?
My main motivation to collaborate in the making of "The Unsung" movie project was tocreate an entertaining film that was also delivering a strong message. Homelessness and mental illness are serious issues in our current world and these were the two main themes underlying thefilm's story. That was attractive to me as I personally advocate to bring theseissues to light in hopes for awareness leading to positive change and a greater understanding of mental health evolving into social support and empathy.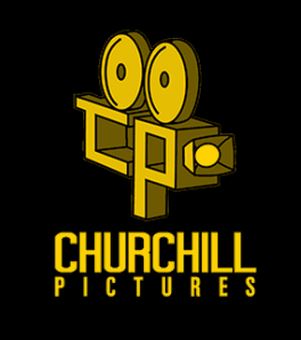 Are you more passionate about producing or acting?
This is hard to answer because I am passionate about both. I have been a "ham" since I was a toddler. This led me to performing arts while growing up and throughout my school years. I portrayed Macbeth in a 6th grade play, created a radio host personality as a pre-teen (recording radio shows with a"Fisher Price" recorder at the time), was in performing arts all through high school, and made my first film ("Ring Heat") with my friends during our teen years. My point in referencing these personal pivotal moments is that I have always loved acting and the performing arts. However, I would also fall in love with producing. As far as producing, the irony is that while I have always been into film, for a long time I had no real idea what being a producer entails. In 2007 when I entered the independent film world I would experience the life of a producer for the firsttime. The answers to what I had been wondering would be instantly revealed; a producer does everything possible to get a film made and to the highest quality that can be accomplished. Being a producer is the art of putting out proverbial fires. When making a feature film there are many moving parts and it is ultimately a challenging and difficult task. However, I believe that when completing anything that is self-gratifying and intrinsically rewarding it is also challenging and difficult; that's what makes it great. As a producer you have your hands in everything and I have always been a very good multi tasker. I find producing films to be an exhilarating experience. So, to answer this question, I love both in different ways.
How did you prepare for your role as Eric?
My wife had to put up with me looking like a homeless man for many years. That, though, is how I begin to prepare for a role. In my opinion, starting with looking the part gets the ball rolling with becoming someone else. We also began screen testing long before going into pre-production which also played a huge part in developing the character of Eric. I visited my producing partner (and the film's director), Damiano Fusca, in New York City. We went around for a weekend filming myself in the role of Eric. This experience solidified myself becoming him. After this, I knew exactly how I planned to portray this complex character.
When did you know you wanted to make movies?
I knew I wanted to make movies since I was a young kid. As a child of the 80's I grew up on Steven Spielberg films("ET", "Jaws", "Goonies", and the "Indiana Jones" films being some of my favorites) and "Star Wars". I can remember being in a movie theater and wanting to go beyond the typical spectator experience; I wanted to become a part of the film's story myself. As soon as I could get my hands on a camcorder (my Uncle Jim's in the 1990's) I began creating film projects.
You have an interesting journey that began as a professional wrestler. How has that benefited you in the transition into the film industry?
The biggest attraction to professional wrestling for me was its uniqueness. There is no other human art form that combines two of my biggest passions, sport and performing arts. I am a lifelong athlete and played sports since I was four years old, competing in swimming, soccer, baseball, football,martial arts, and rugby. In addition, I was in the performing arts since childhood. The passion in me that grew for pro wrestling was similar to what happened to me with film making. As a young audience member I wanted to go beyond being a spectator to become a performer. As a pro wrestler you need to develop your own character. For the most part, most of the best pro wrestlers are "over the top" versions of their "real life" personalities. Also, as a pro wrestler you are performing in front of live audiences, delivering "promos", and interacting with other over-the-top characters. All of these creative components heavily benefited me in my transition into the film industry.
Who has inspired you from the wrestling world?
I have too many inspirations from the wrestling world to list them all, as I have been a lifelong fan. I also take inspiration from all aspects of the wrestling industry including promoters, managers, and commentators besides just the wrestlers. To name a few would be Shawn Michaels, Bruno Sammartino, Kurt Angle, Hulk Hogan, Steve Austin, The Rock, Bret Hart, Bobby Heenan, and Vince McMahon.
Who has inspired you from the movie world?
Similarly to my diverse and vast inspirations within the wresting world, I again feel that as a lifelong film fan there are too many to list them all and I am inspired by many people from all facets of the industry. To name a few would be Steven Spielberg, Francis Ford Copolla, John Millius, Oliver Stone, Mel Gibson, Russell Crowe, Brad Pitt, Sam Rockwell, Leonardo Dicaprio, Quentin Tarantino, Martin Scorcese, and Robert Rodriguez.
What was the most difficult aspect of making THE UNSUNG?
The most difficult aspect of making The Unsung, and there were many, had to be creating and shooting the set known as "The Row". "The Row" was the homeless village where a bunch of the key characters resided and therefore where many important scenes took place. We needed a specific location for "The Row" and the location we found in Pittsburgh would allow us only two separate days of shooting. Therefore, with a very small crew, we had to completely build "The Row" set first thing inthe morning, shoot there all day, and then we had to break the whole thing down that same night. Both of these days building, various character preparations, shooting, and breaking down "The Row" scenes took over 20+ hours.
Now, tell your proudest moment from making THE UNSUNG? 
The proudest moment for me was definitely the final day of production. The completion of the final cut was a close second but the feeling of wrapping the actual production for me cannot even be put into words.
What is your favorite decade of horror and why?
The 1980's was my favorite decade of horror hands down. That's when I fell in love with the genre. Again, for me there are too many films and experiences to list from 80's horror, but 1987 stands out as a specific year. This particular year had a bunch of my favorites including "The Lost Boys", "Monster Squad", "Hellraiser", "Evil Dead 2", "Nightmare on Elm Street 3", "Creepshow2", "The Gate", "House 2", and "Predator".