Please enjoy the latest release from Celldweller's ongoing series of remixes from the album Offworld – Celldweller's experimental alt-acoustic / shoegaze / dreampop album from Summer 2017. Other remixes spawning from this album have included the truly visionary electronic artists/producers Matt Lange, Nigel Stanford and Ulrich Schnauss.
Celldweller Releases
"Last Night On Earth" (FreqGen Remix)
Latest release in ongoing series of Offworld remixes.
Iconic electronic-rock artist Celldweller has never been one to shy away from adventure. In 2017, the renowned producer set his spaceship for Offworld, a magical place millions of miles from home where there is no end to creativity or music. Recently, another lone traveler has made their way to that exact planet, and the results may surprise you.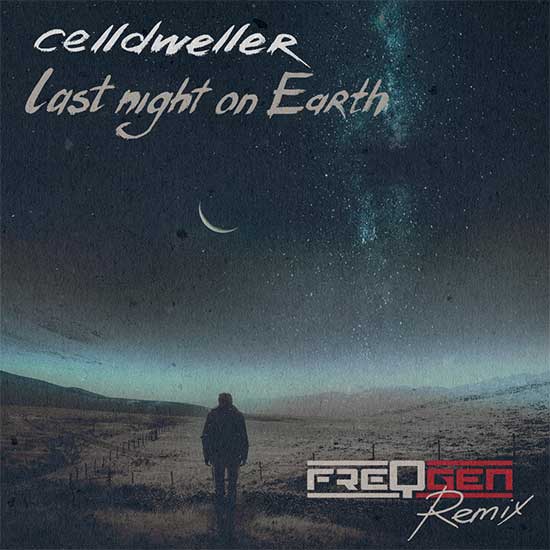 Today Celldweller is sharing the FreqGen remix of "Last Night On Earth," which originally appeared on Offworld.  Fusing the downtempo ambiance of FreqGen and the emotionally gripping vocals and lyrics of the Celldweller original, the newly surfaced track evolves into a trip-hop experience with a breakout drum & bass finale.