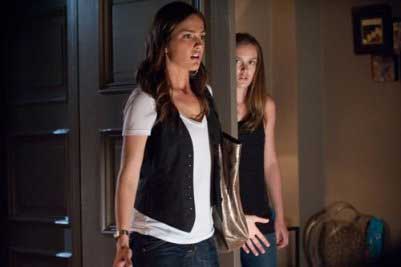 Any fans of suspense thrillers will get another chilling dose of something new next year when Screen Gems releases The Roommate, directed by Christian E. Christiansen and starring Alyson Michalka (Hellcats), Leighton Meester (Gossip Girl), Cam Gigandet (Priest 3D), and Minka Kelly (Friday Night Lights). Here is the first trailer released from the film entitled SINGLE WHITE FEMALE.
[dailymotion]http://www.dailymotion.com/video/xevf23_full-trailer-for-the-roommate_shortfilms[/dailymotion] Synopsis
A college freshman, Sara, (Minka Kelly) is randomly assigned to a dorm with a stranger named Rebecca (Leighton Meester). They start off as friends, but things turn deadly as Rebecca begins to target people in Sara's life.