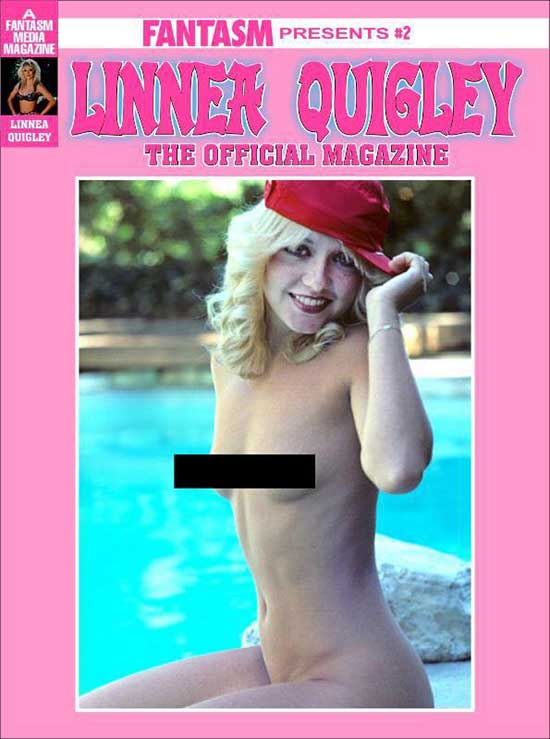 FANTASM presents – FANTASM Media's specialty line of licensed film and pop culture magazines – is excited to dedicate its second issue entirely to the First Lady of Indie Fright and the Queen Bee of the B's…Lady Linnea Quigley!
From her early days in cheeky flicks like Charles Band's Fairy Tales to her memorable appearances in movies like Silent Night, Deadly Night to her iconic turns in pictures like Return of the Living Dead and Night of the Demons, no one has more charmingly navigated the changes in independent genre film-making than actress and horror icon Linnea Quigley.
Linnea's story goes beyond the silver scream however, and FANTASM presents #2: Linnea Quigley is a testament to her positive outlook, kindness, endurance in the face of professional and personal setbacks and unyielding desire to keep evolving her craft.
Here's a taste of what's inside FANTASM presents #2:
Linnea on Linnea: A-Z – Linnea discusses literally every single movie she's every starred in, with frank reflections on the highs and lows of her storied career.
Linnea: Behind the Lens – Linnea talks about her life growing up, her family, her dedication to animals and the many triumphs and tragedies that have shaped the woman she is.
Exclusive interviews with actor Clu Gulager (Return of the Living Dead), director Kevin Tenney (Night of the Demons), FX wizard Steve Johnson (Night of the Demons and the former Mr. Linnea Quigley), director David DeCoteau (Nightmare Sisters) and many, many more!
Plus TONS of EXCLUSIVE, never-before-published photos spanning Linnea's entire career (including her very first foray into modeling) and tons of rare behind-the-scenes images
All this and much more await you in this one-of-a-kind, LIMITED EDITION collector's magazine, available with several VARIANT covers (pictured above is the classic "cheesecake" Linnea nude cover).
Only from FANTASM Media, the brainchild of filmmaker, magazine editor and writer Chris Alexander (FANGORIA, DELIRIUM, Queen of Blood), Brian Steward (HEAVY METAL, FANGORIA) and Bill Mohalley (FAMOUS MONSTERS, FANGORIA).