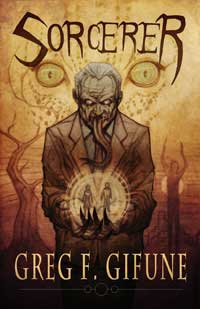 Greg F. Gifune's SORCERER Hits Digital
Other than appearing as a bonus story in the Altar 13 Kingdom Of Shadows limited hardcover, Greg F. Gifune's novella Sorcerer hasn't seen print and isn't slated to see print publication, but you can download the ebook now for $5.95. PDF, MOBI, or EPUB, which covers the majority of e-readers on the market. See why Gifune is hailed by many as one of the best talents working in the independent press.
Times are tough. Jeff McGrath has recently lost his job, and he and his wife Eden are having trouble making ends meet. Saddled with a mountain of growing bills, the prospect of being evicted from their apartment and an enigmatic homeless man who lives on the steps of their building and seems inexplicably drawn to the young couple, things look exceedingly bleak. But when one afternoon Jeff meets a beautiful businesswoman who wants to recruit him for a high-paying job at an internationally-renowned company owned by the wildly successful CEO Foster Hope, he thinks his luck may be changing. But what initially seems like the break of a lifetime soon becomes an unimaginable nightmare Jeff may never escape. Because an evil as ancient and elusive as the sands of time has come calling, nothing is as it seems, nothing happens by accident or chance, and one man's dream-come-true may very well be another man's descent into inconceivable horror.
Careful what you wish for…evil has many names…
Sarah Court. Meet the residents . . .
The haunted father of a washed-up stuntman. A disgraced surgeon and his son, a broken-down boxer. A father set on permanent self-destruct, and his daughter, a reluctant powerlifter. A fireworks-maker and his daughter. A very peculiar boy and his equally peculiar adopted family.
Five houses. Five families. One block.
Ask yourself: How well do you know your neighbours? How well do you know your own family? Ultimately, how well do you know yourself? How deeply do the threads of your own life entwine with those around you? Do you ever really know how tightly those threads are knotted? Do you want to know?
I know, and can show you. Please, let me show you.
Welcome to Sarah Court: make yourself at home.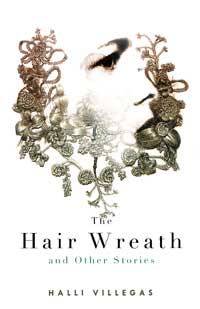 THE HAIR WREATH AND OTHER STORIES by Halli Villegas
Girls and boys disappear; couples caught in the heat and suppressed rage of urban life are haunted by the ghosts of their own making; neighbourhoods drift in the murky atmosphere of buried emotions, where the echoes of distrust and dissonance prove that something just isn't . . . right.
These strange stories gather and weave themselves together into a wreath of memories, rife with an atmospheric and ominous creep redolent of Shirley Jackson. This eerie collection illustrates the disconnect amongst people and the places they inhabit—the gap that allows the supernatural to flourish.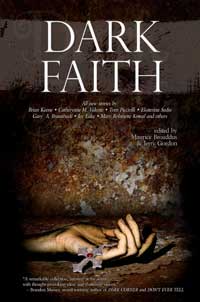 DARK FAITH Edited by Maurice Broaddus and Jerry Gordon
The destructiveness of passion, both earthly and supernatural, makes cities bleed and souls burn across worlds, through endless time. Experience the spiritual side of the zombie apocalypse in "The Days of Flaming Motorcycles" and transcend both hell and nirvana in "Zen and the Art of Gordon Dratch's Damnation." Look into "The Mad Eyes of the Heron King" to find the beautiful brutality written in the moment of epiphany or "Go and Tell it On the Mountain," where Jesus Christ awaits your last plea to enter heaven—if there is a heaven to enter when all is said and done.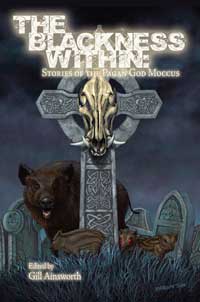 THE BLACKNESS WITHIN Edited by Gill Ainsworth
From Africa to Australasia, from Europe to the US, take a terrifying journey led by world-renowned and up-and-coming authors of horror. See how Moccus, the Celtic God of fecundity, brings His barbaric brutality to the twenty-first century. Experience the nightmare of an apostle unable to live up to His teachings in "Dreaming" and, in "Without Mercy," witness the torment of those who can. But it doesn't stop there. Even hundreds of years after Mocuss's death, His savage reign continues for those who dare to question, as you will discover in "For They Are As Beasts" and "Abattoir Blues."