More Than THIRTY Troma Classics are Streaming on Vimeo! Rent or Purchase Your Favorites Today!
New York, NY., November 7, 2014 – Greetings from Tromaville! Troma Entertainment is premiering its brand new Vimeo On Demand, featuring over 30 full length movies to rent or buy, including the Lloyd Kaufman/James Gunn classic Tromeo & Juliet and the 2011 neo-grindhouse film, Father's Day. This year marks Troma's 40th anniversary in the independent film business, and their digital catalog, the largest in private hands, is being expanded every week. Their exclusive Vimeo channel continues the four-decade long Troma tradition of "media disruption."
More than just technically superb digital re-releases, Troma's Vimeo channel offers a number of online exclusives, like the ultra erotic, jaw-dropping Ninja Pussycat, New Tokyo Decadence: The Slave, Sexy Battle Girls, and Deep Contact. As with everything Troma does, this particular package has caused quite a stir among the online media community, prompting intense discussion and heated debate. Their Vimeo channel features you all the movie deemed too titillating for general audiences and presents these hot, one of a kind films as they were meant to be seen, COMPLETELY UNCUT.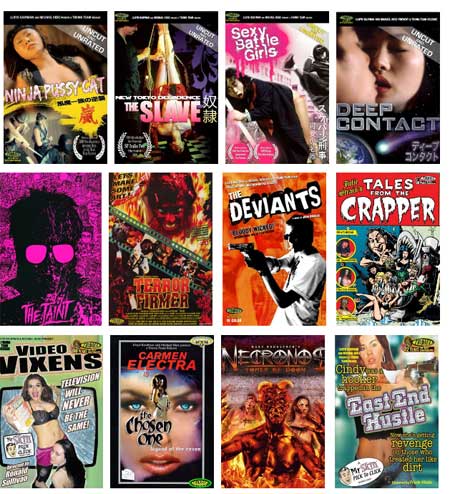 With over 30 "Tromazing" feature films available for immediate digital delivery, Troma Team Video's Vimeo rental service is the easiest, fastest, and least expensive way to experience their films.
To learn more about Troma Entertainment and Lloyd Kaufman please visit: 
www.troma.com and www.lloydkaufman.com

 'Like' and 'Follow' the Troma Team at www.facebook.com/troma.entertainment and https://twitter.com/lloydkaufman