Exclusive Horrornews.net Interview w/ The Franchise Shane Douglas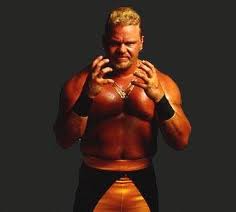 The Horror & Wrestling Connection is HERE!  Shane Douglas (former ECW World Champion) has resurrected EXTREME from the dead and on April 28th, 2012 at the Pennsylvania National Guard Armory there is going to be an Extreme Reunion. 
This wrestling show at night and fan fest during the day is going to feature the likes of Sabu, Raven, Rhino, Jerry Lynn, The Original Gangstas, Tracy Smothers, Axl Rotten, Al Snow w/ Head, and of course Shane Douglas.  More names and matches to be announced at www.extremereunion.net 
Shane talked with Horrornews.net for 40 minutes and while the focus was on Extreme Reunion, we also got the exclusive on a new horror movie in the works called PRO WRESTLERS vs ZOMBIES!!!! 
More information on the project can be found over at Kickstarter.com