A giant Python, A huge Gator and Debbie Gibson and Tiffany scantily clad and covered with cake. What more could you possibly ask for? MEGA PYTHON VS. GATOROID has all that and more! And it's coming to DVD and Blu-ray if you missed it on the SYFY Channel or month or so back. First, here's the artwork for the release. LOVE IT!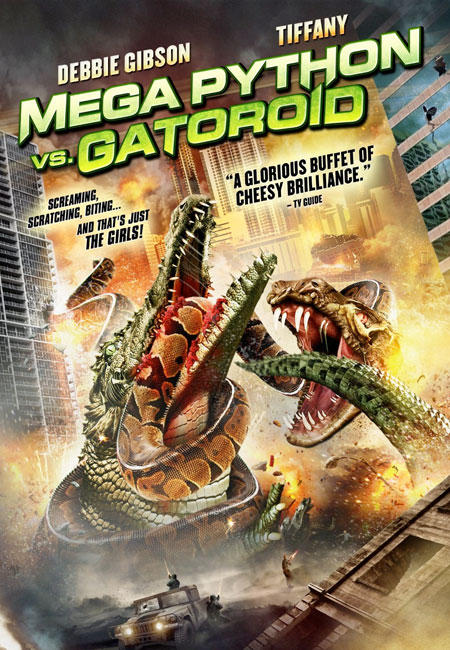 Here's the storyline, like it matters:

After doctor and activist Nikki Riley accidentally unleashes a python into the Everglades, rival doctor Terry O'Hara is tasked with finding an expert reptile hunter and when her boyfriend dies in the process, she resorts to extreme measures to create genetically enlarged gators to stop the slithering menace. Soon the swamp is a huge, scaly battleground between colossal gators and pythons — with a charity ball of potential human snacks in their path! Don't miss this mammoth spectacle of teen queens and man-eating monsters in a gargantuan duel to the death!
Special features wise all that is being announced is a making of featurette and did I mention Debbie Gibson and Tiffany scantily clad and covered in cake! SOLD!
June 21st it can all be yours.