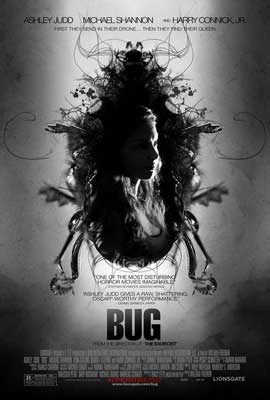 SYNOPSIS:
Based on a play by Tracy Letts, this claustrophobic thriller from Exorcist director William Friedkin focuses on the love story between a man (Michael Shannon) and a woman (Ashley Judd) convinced that the government is implanting insects in its citizens. Harry Connick Jr. plays the woman's abusive ex-husband in this nightmare tale of paranoia that takes place in an America where no one — least of all the authorities — can be trusted.
REVIEW:
I was curious about "BUG" as I heard good things, with a decent production value to the release. So I came into it without reading summaries, synopsis or related. My first impression was ok, this is going to be another film about killer bugs who eat people, terrorize and cause mayhem to this small town. That was the assumption, anyways. But not what transpired.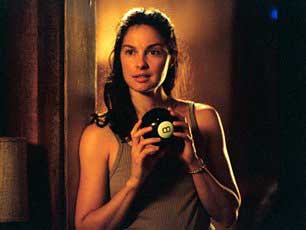 As the film moved forward what we find is something completely different. Sure there are bugs, but not in the way you'd think. First off ,we are presented with a drama more than a horror film. Not that, that is a bad thing as Ashley Judd gives an award winning performance that easily competes with Charlize Theron's performance in "Monster" but I found myself thinking ok when do the bugs show up. Agnes (Ashley) portrays a lonely waitress dealing with an abusive ex husband and ex-con for that matter while trying to keep her life together.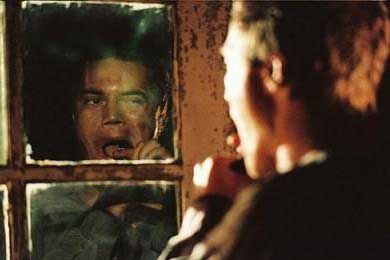 Down and out and dealing with her small town white trash-esque existence, she finds light in taking in a stranger who she had just met played be the enigmatic Michael Shannon. All is well and a love interest begins. Shannon finally revealing his government shadowed past begins to notice insect bites. Ones so small that we really never even see them except under a microscope. Ashley Judd gives and intense performance while also providing the viewers with a few nude shots (take note) for bonus. Shannon ramps up as well as he loses control on this government produced bug issue. Directed by William (The Exorcist, The French Connection) Friedkin, Bug increases by the minute in paranoia and as a claustrophobic tale that spirals into an ending that you never see coming.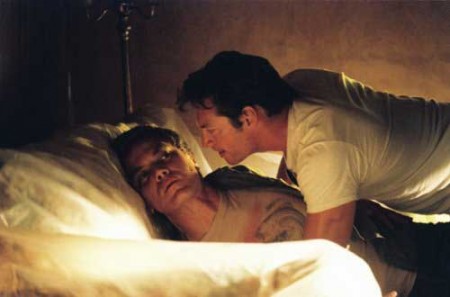 All in all, I just enjoyed Bug, although at some point the whole issue of bugs and paranoia felt more like a psychotic episode where you really don't know if what you are watching is a mind play or a reality. We do see the results of the bug infestation, however I found myself questioning if they weren't just hallucinatory with self inflicted wounds. Again great acting by all in this feature. It was a believable performance that deserves recognition."Bug" may not satisfy horror focused viewers, but it does present an odd story that keeps you pulled in to the end. I'm in the middle on this one, but it certainly deserves a proper viewing.
Bug (2006)