Dread Central got the exclusive and it's just to good to not share with you here.
The film is titled RESOLUTION and promises the following:
Synopsis
Michael (Peter Cilella) is committed to getting his best friend Chris (Vinny Curran) to sober up and get his life back on track. But what begins as an attempt to save his friend's life quickly takes an unexpected turn as the two friends confront personal demons, the consequences of past actions, and forces beyond their control. Expertly balancing dark humor with genuine thrills and unexpected pathos, Resolution is an utterly unique cinematic experience that defies genre classification.
This indie productions stars Peter Cilella, Vinny Curran, Kurt David Anderson, Emily Montague, Skyler Meacham, Zahn McClarnon, and Bill Oberst, Jr.
Here's the poster, love it!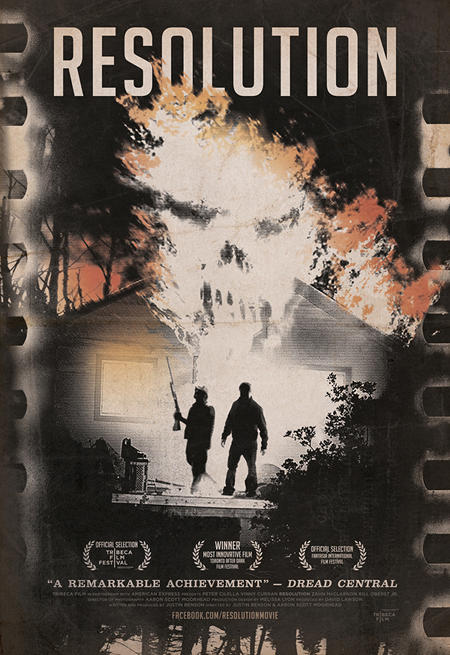 And here is the clip that Dread Central picked up:
Source: DREAD CENTRAL