I would think that the work of MONDO TEES should have at this point already crossed your path at some point but if not, this is a great place to start.
MONDO has done some of the best retro-redo artwork for a ton of classic horror flicks and this time around they turn their attention to the 80's classic THE LOST BOYS.
You've gotta check these out!!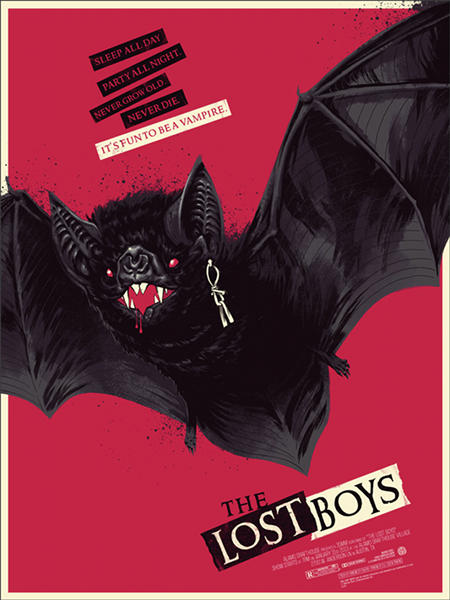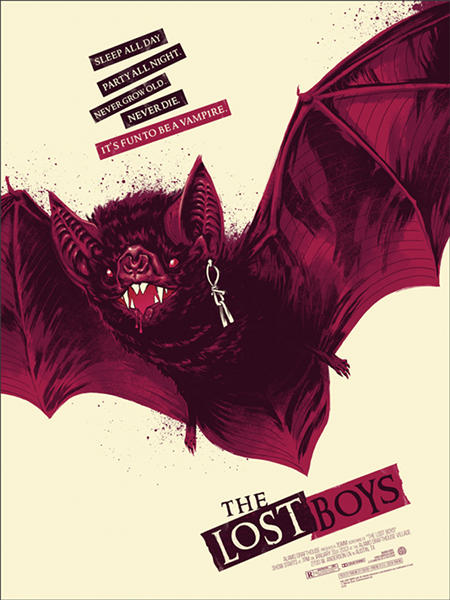 Simple, elegant, kick ass!!
If you're new to this whole thing how it works is you follow the Mondo twitter feed and then follow the instructions. You have got to act quick though, once they announce these things are on sale, madness ensues.