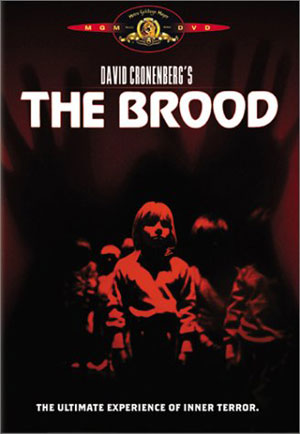 SYNOPSIS:
An eccentric psychiatrist who practices innovative techniques to penetrate the psychological blocks in a man's wife who is under his care. The husband "Oliver Reed" tries to uncover a suspicious psychiatrist's therapy techniques being used on his institutionalized ex-wife. Through bodily manifestation the psychiatrist helps the wife to give birth to her living incarnations from the darkest inner impulses of her mind. Meanwhile a series of brutal attacks are being committed by a brood of mutant children which coincides with the husband's investigation of the unorthodox doctor.
REVIEW:
MGM Home Entertainment (rating 7 of 10)
Director/ Screenplay: David Cronenberg
Producer: Claude Heroux
Starring: Oliver Reed, Samantha Eggar, Art Hindle
I always get a refreshing jolt out of David Cronenberg's earlier horror films produced in Canada. The natural locations he chooses add such a charm to his movies which gives them a nice European overtone and quality. The "Brood" is by far one of director David Cronenberg's sinister and most twisted films. Fans will notice the twisted-science nature of this movie and David's next two consecutive releases ("Scanners" and "Videodrome"). I personally feel he nicely wraps up his science fiction horror arch with "eXistenZ" in 1999. Though most big Cronenberg fans (myself included) can spot his subplots of his "twisted-science" themes in many of his other movies.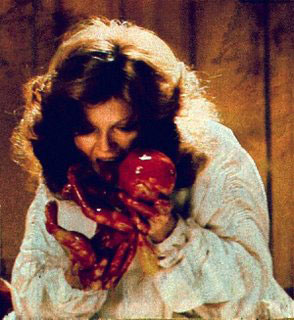 The husband "Oliver Reed" is so underrated in most his roles and no exception here. After his bitter divorce from his wife "Samantha Eggar" he tries to prevent her from becoming too involved with this doctor's unhealthy psychiatrist therapy. This leads to a confrontation with the doctor "Art Hindle". We see many horrific manifestations from the wife's mind as she creates evil dwarf-creatures with sharp teeth and a propensity for killing. I wonder who influenced who with these "dwarf-creatures". We see similar ones in "Phantasm" from 1978 and even the "Sandwellers" from "Star Wars" in 1977.
We finally see where the wife is located, in a clinic known as the Somafree Institute of Psychoplasmatics. Here she gives "birth" to living incarnations from her darkest inner impulses. Once released, these living brood carry out gruesome revenge against Nola's family and her husband "Reed". The money shots in this movie are truly inventive and horrific. There's no denying this, director David Cronenberg pulls off an exciting horror flick in 1 hour 32 minutes better than most horror directors from the 1970s on a consistent basis. These evil children are born outside of Nola's womb and are seen developing in slimy and bloody birthing sacks as a regular child would develop inside the mother. This movie is a must for fans of nicely acted and well written psychological horror films.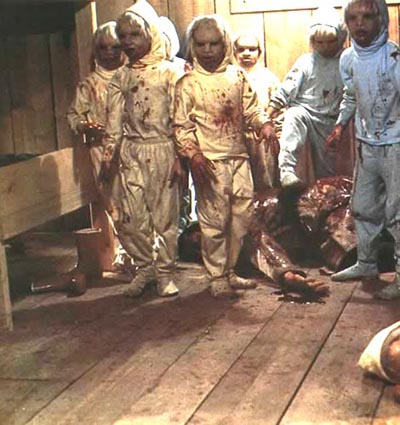 The art direction here is done by Carol Spier. Carol's work is highly regarded and the most notable work of hers is, "Blade II" 2002, "The League Of Extraordinary Gentleman" 2003, "Silent Hill" 2006.
The Brood (1979)