I'm getting old!
How the hell did Stephen King's IT turn 25 years old. That just don't seem right!
King's opus IT first hit bookshelves in 1986 and PENNYWISE The Clown has been haunting peoples dreams ever since. A highly successful mini series helped to cement it as one of King's most notable creations.
To celebrate the 25 year milestone that fine folk over at Cemetery Dance are crafting a kick ass edition of the book that is going to be a must own addition to any King fans collection. Here's the new cover art which kick all kinds of ass.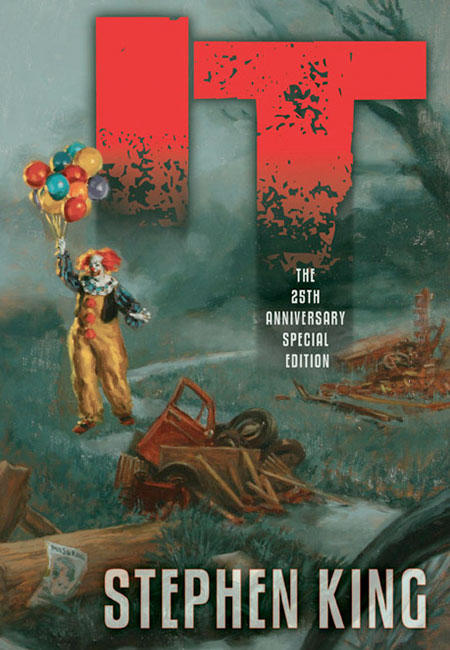 This new edition is also going to feature the following special additions:
• New afterword by Stephen King detailing why he wrote the book
• Deluxe oversized design (7″ x 10″) featuring two color interior printing
• Wrap-around full color cover artwork by Glen Orbik
• Nearly thirty pieces of interior artwork by Alan M. Clark and Erin Wells
• High-quality embossed endpapers and fine bindings
Here's the deal, this is going to be a pretty limited availability release, they are actually only printing 2750 of these bad boys and they're going to set you back $125. These are going to be gone in the blink of an eye so if you want one I suggest you CLICK HERE right now and jump on this.