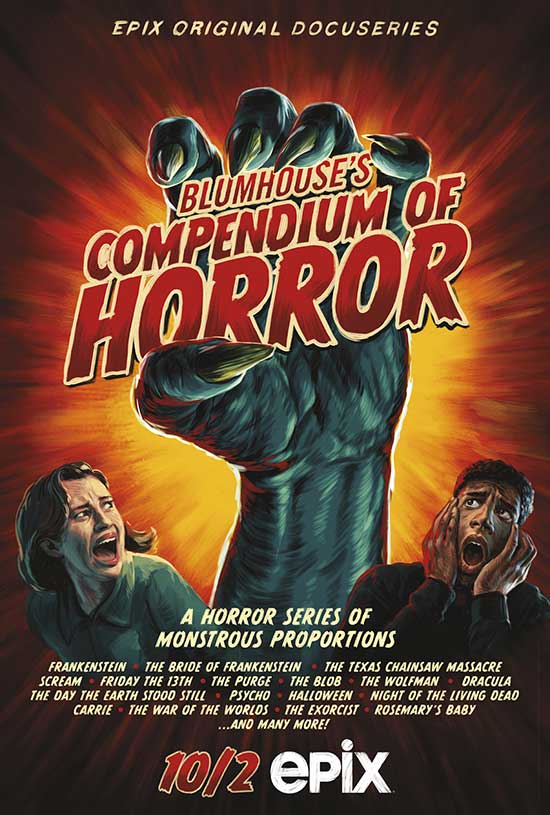 Episode Five Premieres
October 30 at 10 p.m. EDT/PDT 
Synopsis
Produced in partnership with Blumhouse Television (Worst Roommate Ever, A Wilderness of Error), this five-part series is the definitive retrospective on the horror genre from the company regarded as the driving force in the horror renaissance. Blumhouse's Compendium of Horror revisits the shocks and scares from our favorite iconic cinematic horror moments from the 1930s until today featuring insights from some of the best and most influential filmmakers, producers, and actors working in the genre, as well as experts and historians. The series, narrated by Robert Englund (A Nightmare on Elm Street), reflects how quintessential horror films have revealed and reflected the real-life scares of the world to the audience, uniting us with shared understanding, catharsis, and entertainment.
Episode FIVE – "A New Horror" – October 30, 2022 at 10:00 P.M. EDT/PDT
The emergence of cellphones  and new technology in the 2000s exposed Americans to new and perpetual terrors. Horror filmmakers adapted, and seminal films like The Blair Witch Project opened new doors. Blumhouse reinvented the genre with new nightmares.