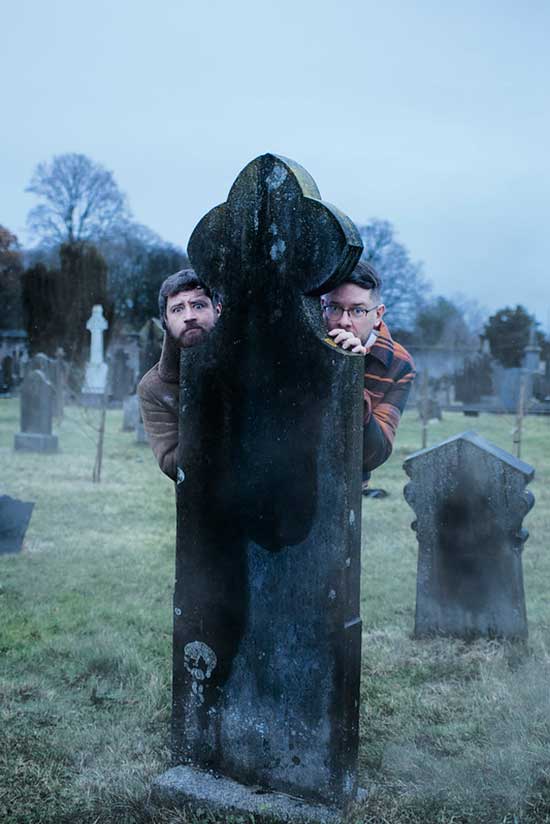 In 2019, Peter Dunne (writer/director) and Liam Geraghty (producer) combined their talents to create Petrified – a hugely acclaimed horror fiction anthology podcast from a darker Ireland. With a uniquely Irish twist, Petrified tells the chilling tales of ordinary people encountering the supernatural, and their terrifying fates.
The first series of Petrified won a New York Festivals Radio Award for Drama Podcast in 2020 despite having only six episodes to its bow, and garnered rave reviews and gained legions of horror fans worldwide in the process. 
CrimeReads.com called the show "extremely well written, expertly produced, and brilliantly acted". One American fan even named their cat after a character!
And now the wait is over.
On 30th March 2022 Petrified Series 2 returns, wherever you listen to podcasts. Petrified emerges from the fog with eight new, uniquely Irish, terrifying tales.  Taking in everything from the Panto to the housing crisis, lockdown to the 12 pubs of Christmas, Petrified Series 2 is deeper, darker and more thrilling than Series 1.
The voice cast for the series includes Donncha O'Dea (Fair City), Ciaran O'Grady (Vikings, Game of Thrones), Margaret McAuliffe (The Humors of Bandon), Deirdre Monaghan (Game of Thrones), Ste Murray (Eipic) and many more.