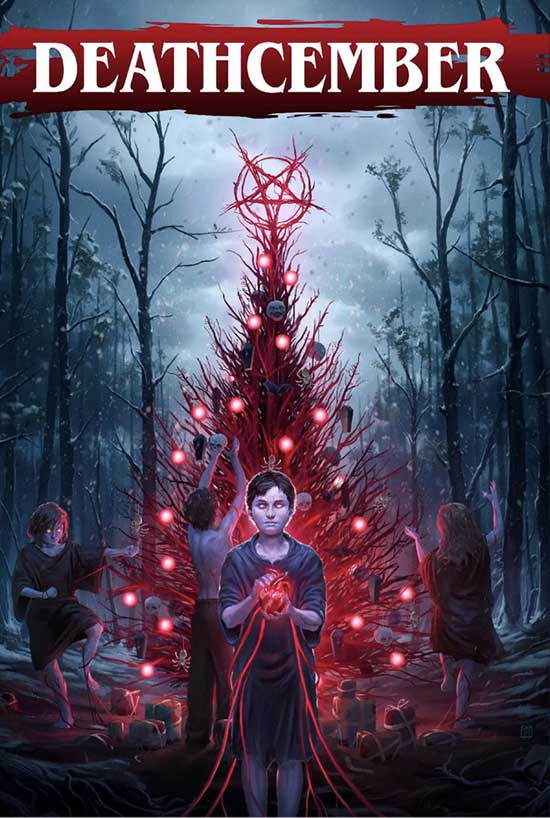 Presented in the form of an advent calender, DEATHCEMBER contains 24 windows, behind which is a short horror story with a yuletide theme.
DEATHCEMBER received its world premiere at San Sebastian Horror and Fantasy Film Festival and has since screened at over 25 festivals worldwide including Fantasporto, Bifan, Fantasy Film Fest, Grimmfest, Buenos Aires Rojo Sangre, Night Visions, Grossmann and Dublin Horrorthon.
Notable contributors include Ruggero Deodata (Cannibal Holocaust), Julian Richards (Reborn), Polyanna Mackintosh (The Walking Dead), Lucky McKee (The Woman), Barbara Crampton (Re-Ainimator) and A.J.Bowen (Satanic Panic).

For more information please see the following social media links;
https://www.deathcembermovie.com/
https://www.facebook.com/Deathcembermovie/
https://www.instagram.com/deathcembermovie/