GHOST IRIS Announce European Tour Supporting SKYWALKER
New Studio Album Coming Spring 2021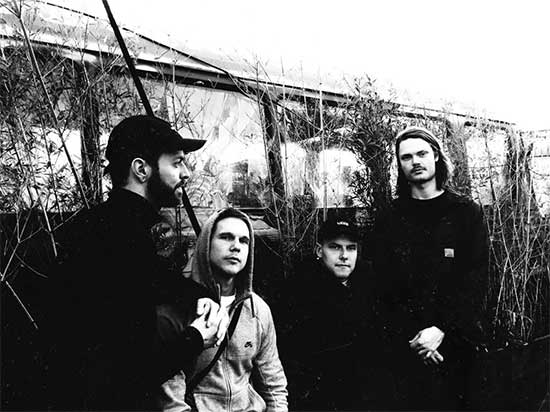 Danish dynamites GHOST IRIS have announced a new tour as special guests for post-hardcore legends in making: SKYWALKER. The tour was originally planned for 2020 but was postponed due to the ongoing pandemic. Ghost Iris will replace Aviana on the bill.
Having toured with the likes of After The Burial, Dream Theater, and Soen, Ghost Iris recently hit the road in Germany together with Ukrainian beasts JINJER on their social distancing mini-tour, making them one of the first and only bands to cross borders during Covid-19.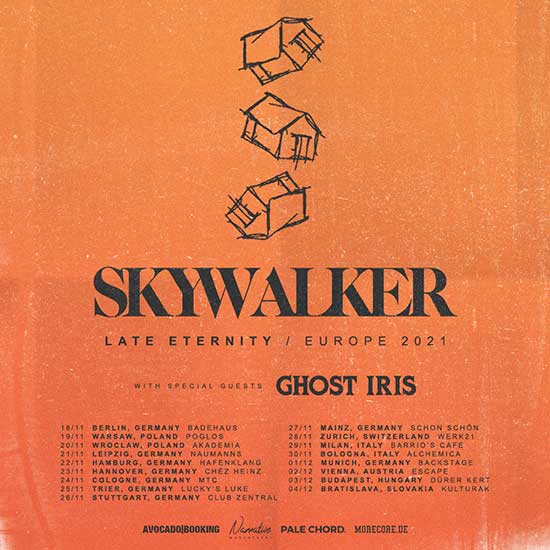 Ghost Iris will release their long-awaited new album in Spring 2021.
SKYWALKER · "Late Eternity" European Tour 2021
Special Guests: GHOST IRIS
18.11.21 Germany Berlin @ Badehaus
19.11.21 Poland Warsaw @ Poglos
20.11.21 Poland Wroclaw @ Akademia
21.11.21 Germany Leipzig @ Naumanns
22.11.21 Germany Hamburg @ Hafenklang
23.11.21 Germany Hannover @ Béi Chéz Heinz
24.11.21 Germany Cologne @ MTC
25.11.21 Germany Trier @ Lucky's Luke
26.11.21 Germany Stuttgart @ Club Zentral
27.11.21 Germany Mainz @ Schon Schön
28.11.21 Switzerland Zurich @ Werk21
29.11.21 Italy Milan @ Barrio's Cafe
30.11.21 Italy Bologna @ Alchemica Music Club
01.12.21 Germany Munich @ Backstage
02.12.21 Austria Vienna @ Escape
03.12.21 Hungary Budapest @ Dürer Kert
04.12.21 Slovakia Bratislava @ Kulturak
Line Up:
Jesper Vicencio Gün – Vocals
Nicklas Grønlund Thomsen – Guitar
Daniel Leszkowicz – Guitar
Sebastian Linnet – Drums
For More Info Visit: