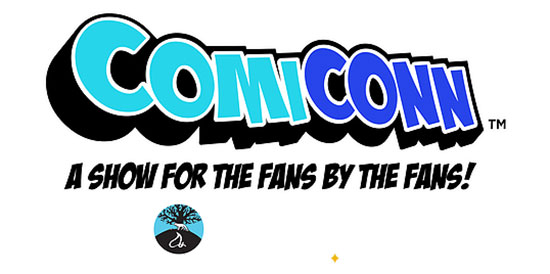 The management and staff of Altered Reality Entertainment, LLC, in partnership with Foxwoods Resort Casino, announce today the ninth annual ComiCONN, "A Show for the Fans by the Fans" will be held June 30 and July 1, 2018.
The event will include all the same aspects that fans have come to expect from a comic con — celebrity appearances from the big and small screen, industry-leading comic book artists, and the best vendors in the market with toys and collectibles, as well as the ever-popular cosplay competitions and events.
Guests will be announced weekly as the year progresses leading up to ComiCONN 2018.
Tickets to ComiCONN go on sale today February 2, 2018 and can be purchased from the convention's website, www.comiconn.com. Admission prices are as follows:
Adult
Saturday: $30.00
Sunday: $25.00
Weekend Pass: $45.00
VIP: $99.00
Kids ages 6 to 12
Saturday: $15.00
Sunday: $10.00
Weekend Pass: $20.00