Upcoming Supernatural Thriller Unveils True Nature of Humanity and Poses Disturbing Consequences in Epic Dark Fantasy Blockbuster
Embark on a full-throttled adventure of epic proportions that reveals the answers to mankind's most enduring questions in the thrilling new eye-opening blockbuster adventure novel Before, coming June 2017 from award-winning author Paul Kane.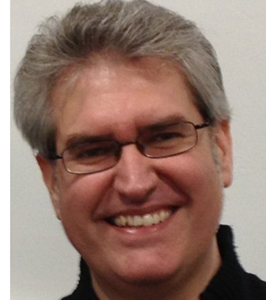 Part horror story, part non-stop road adventure, part historical drama, Before (ISBN: 978-1-940658-78-0) is a work of fiction like no other. Described as "the dark fantasy version of Cloud Atlas," Kane's Before is an engaging thrill ride as wide in its scope as it is in its imagination, which seeks to answer some of the greatest questions that haunt mankind: Who are we? Why are we here? And where are we going?
A mind-bending journey through the past, present and future, Before opens in a psychiatric hospital in 1970s Germany where a patient nearing the end of his life speaks again for the first time in years. Fast-forward to England today where college professor Alex Webber is celebrating his birthday with family and friends, an occasion that unexpectedly sends him into a terrifying downward spiral where he is plagued by a series of disturbing, hallucinatory visions that threaten his own life and, ultimately, becomes a high-stakes gamble for the souls of all humanity.
"I'm delighted that Grey Matter will be publishing what is, I think, my best – and definitely most ambitious – novel to date," said Kane. "Before is a book that's very close to my heart, so I'm glad it's landed with a publisher who totally gets where I'm coming from with it."
As an award-winning, bestselling British author and editor of over 60 books, Kane's work includes the recent hit novel Sherlock Holmes and the Servants of Hell, the Arrowhead trilogy (later released as the sellout Hooded Man omnibus), plus The Butterfly Man and Other Stories, Hellbound Hearts, The Mammoth Book of Body Horror and more.
Horror and dark fantasy icon Clive Barker calls Paul Kane, "a first-rate storyteller, never failing to marry his insights into the world and its anguish with the pleasures of phrases eloquently turned."
Upon its publication, Kane's Before becomes the next action-packed release in the expanding catalog from the Chicago-based independent publisher Grey Matter Press. With a long line of critically acclaimed titles in its three-year history, the publisher continues to push the envelope on what defines genre fiction with a series of successful releases that began with their Bram Stoker Award®-nominated inaugural title Dark Visions: A Collection of Modern Horror – Volume One.
"I'm honored to welcome the incredibly talented and highly accomplished Paul Kane and his epic thriller Before to our publishing family," said Anthony Rivera, Stoker Award-nominated editor and publisher at Grey Matter Press. "In Before, Kane once again takes no quarter with the chills and the horrors that have become the signature ingredients in the genre-shattering fiction for which he's become known. The concepts explored in Before are going to blow readers away, during and long after they're done reading the book."
When Before is released in June, it will be available in trade paperback and all common digital formats wherever fine books are sold worldwide. For more information, visit Paul Kane's website at shadow-writer.co.uk or the publisher's online brand destination at GreyMatterPress.com.