At no time in history, has there ever been more Horrornews.net staff members under one roof, but it happened at Bizarre AC II.  On Friday the 13th – June 2014, under a Full Moon at the Tropicana Hotel and Casino on the Atlantic City, NJ boardwalk, the unthinkable happened (not really).  The HNN elite united in the name of horror,  Operations Manager Michael Joy,  was joined by his devoted staff,  Lead Interviewer The Black Saint and Film Critic Doc Rotten! They also host Horror News Radio.   They rocked the HorrorNews Booth all weekend along side Horrornews.net Audio/Video Aide. the Metal Enchantress.  If that wasn't enough, Horror News Reporter Jonathan Stryker and The Doctor Who Project columnist Moondog Mackey both stopped by!  Wait, there's more.  Evolution of the Apocalypse podcaster Matt Tolson also stood tall at the HNN booth!
Doc Rotten and Black Saint – They're trying to take out Michael Joy.  Hmm, who is the 2nd in command?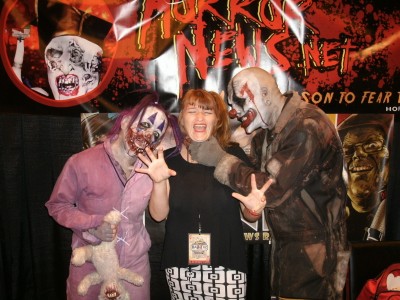 Metal Enchantress – bad things happen when the clowns come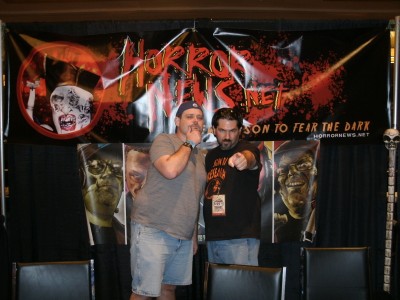 Moondog Mackey and #1 Mike Joy, things are about to get Bizarre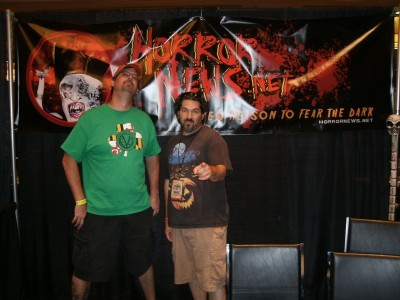 Matt Tolson EOTA and Michael Joy, thinking about the Apocalypse.