He's a cop, he's a wolf, he's WOLFCOP!!
Why oh why has no one thought of this before now. I have to admit, I love this premise.
This is an indie project but it actually looks pretty damn cool. So, storyline wise, here's what we are looking at:
It's not unusual for alcoholic cop Lou Garou to black out and wake up in unfamiliar surroundings, but lately things have taken a strange turn. Crime scenes seem oddly familiar. Lou's senses are heightened, and when the full moon is out, he's a rage-fueled werewolf. WOLFCOP is one cop's quest to become a better man… One transformation at a time.
Get a load of this killer poster art: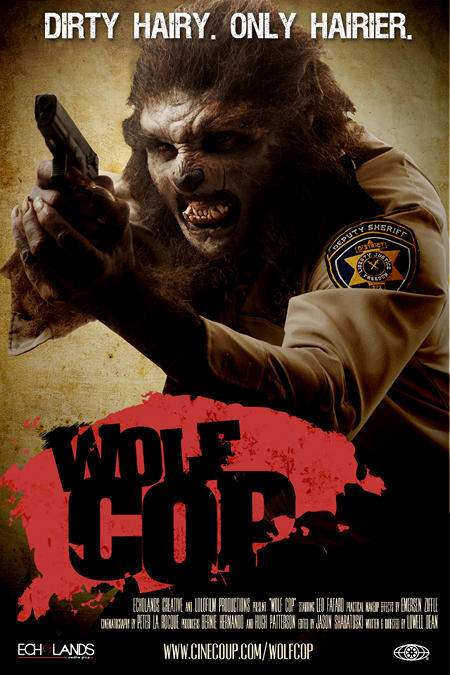 And this trailer can't be missed:
[youtube]http://youtu.be/IVd9eTQDbUU[/youtube]