IFC MIDNIGHT is constantly putting out great genre fare on a monthly basis and the month of March will be no different as two new titles are in the pipeline. From the press release:
Both of these releases will hit on March 12th. First up HELLGATE.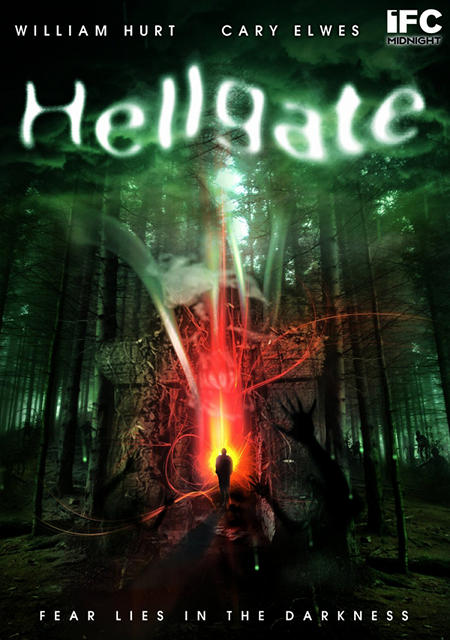 On a visit to Bangkok, American Jeff (Cary Elwes, Saw, The Princess Bride), his Thai wife Sua and their son Kyle are hit by a truck as they drive to the home of Sua's father. Jeff awakens from a coma six weeks later and learns that Sua and Kyle did not survive the crash. He also discovers he is able to see the specters of people who have died horribly. Seeking peace of mind, Jeff is led to a spiritual adviser (Oscar winner William Hurt, A History of Violence, Into the Wild, Kiss of the Spider Woman), who explains that these souls are trapped in a shadow world, forced to relive their own deaths for eternity – and that Jeff's family is facing the same fate. In order to save them, he must pass into the shadow world and set their souls free, without losing his own to the demons within. Haunting, tense and thrilling, writer-director John (Zyzzyx Road) Penney's HELLGATE, an IFC Films theatrical release, is an unforgettable journey to the other side. It was named Best Film at the Bram Stoker International Film Festival and Best Horror Film at Italy's Fantasy Horror Awards.
Also on the list, IN THEIR SKIN.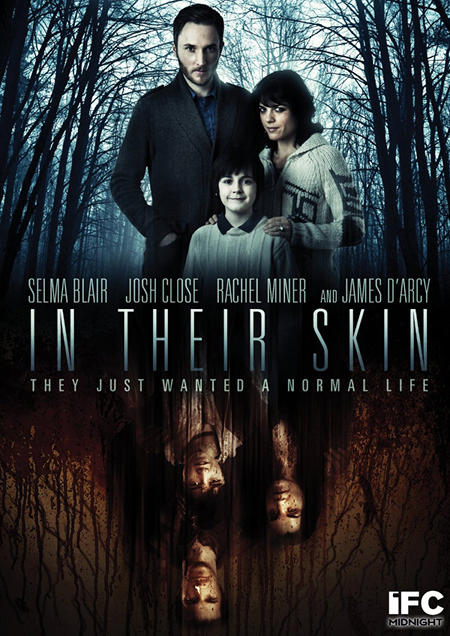 After a tragic family accident, Mark (Joshua Close, The Exorcism of Emily Rose) and Mary Hughes (Selma Blair, Hellboy, Storytelling) retreat with their son to the family's vacation home in the woods. They are wakened early the next morning by their new neighbors, Bobby and Jane Sakowski (James D'Arcy, Hitchcock, An American Haunting, and Rachel Miner, Sons of Anarchy, Bully), who invite themselves over for dinner. What begins as merely an awkward evening turns sinister as Bobby's questions become intrusive and his envy of the Mark and Mary becomes more aggressive. As matters escalate, it becomes clear that there's no limit to what Bobby will do to get what Mark has, and ultimately the Hugheses' will to survive will be put to the test. An Official Selection at the Tribeca Film Festival, and an IFC Films theatrical release, IN THEIR SKIN is a "gripping" (A.O. Scott, The New York Times) home-invasion thriller in a league with such modern classics as Funny Games and The Strangers, featuring mesmerizing performances that get under the skin.