Been an onslaught of spoof comedy horror films this winter and I've got another one to add to the mix. How about a little PARANORMAL WHACKTIVITY!
Yeah, there is a trailer but before we check that out, here's all the info on this one:
Coming at us from director Roger Roth this one stars Sasha Formoso, Patrick Riley, Brianna Nicole and someone none as Mighty Mike.
Synopsis
A sexy and hilarious spoof about a couple who have just moved into a new home to consummate their relationship, but find peril around every corner due to an evil presence that haunts them whenever they attempt to be intimate.
The first look at the artwork is in: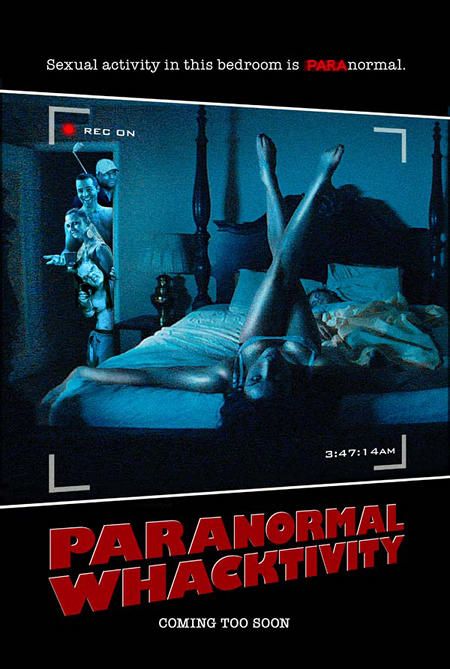 And finally, here's the trailer: