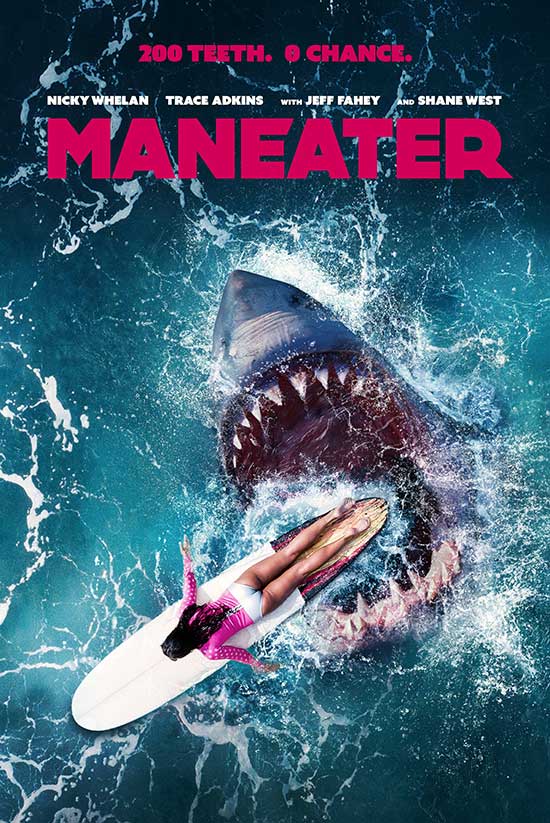 Saban Films will release MANEATER in theaters and on Demand and Digital August 26, 2022.
Written and directed by Justin Lee (The Most Dangerous Game), MANEATER stars Nicky Whelan (Hall Pass), Trace Adkins (The Lincoln Lawyer) with Jeff Fahey ("Lost") and Shane West (A Walk to Remember).
SYNOPSIS: W
hat better place to drown your sorrows than an idyllic island paradise? That was the idea when Jesse's friends convinced her to not let a broken engagement stand in the way of enjoying her prepaid honeymoon. Their sorrows weren't the only thing going to drown on their trip especially with a man-eat
ing
 shark swimming just below the surface.