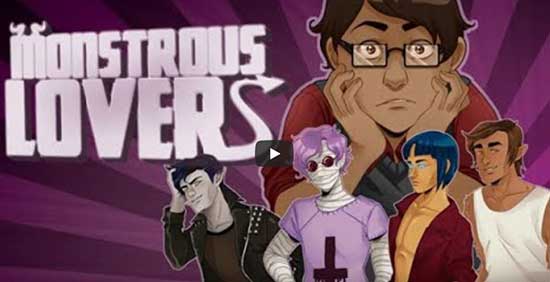 We're Man-Eater Games, and we're working on a dating sim/visual novel where the characters are inspired by classic movie monsters
About This Game
A Boys' Love visual novel about a human office worker who moves to a town inhabited by monsters.
Play as Christopher Wells, a young government employee whose job is ensuring the peaceful coexistence of monsters and humans. Tired of being stuck in what he considers an unimportant bureaucratic position, he requests a transferal to Saint George, the city with the highest population of monsters in the country.
Unfortunately for Christopher, the Saint George office is both underfunded and understaffed, and not everyone is happy about having to work with a human…
Through four different routes and eight endings, the game explores themes like identity and belonging, and the lengths people are willing to go to reach their goals.