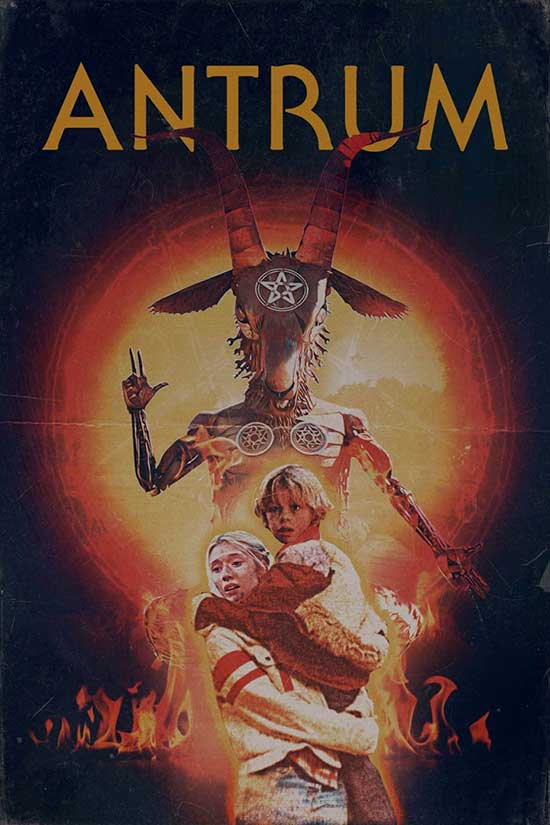 ANTRUM – THE DEADLIEST FILM EVER MADE
GETS VOD RELEASE IN AUSTRALIA
Jinga Films and SC Movies are pleased to announce that the award winning occult horror film ANTRUM is now available in Australia on all digital platforms including Foxtel Store, Itunes, Google Play and FetchTV. ANTRUM which is currently trending at number one on Amazon Prime in the US has been linked to the deaths of 56 people who perished when a cinema screening the film burned to the ground in Hungary. Rumoured to be cursed, all copies were destroyed and ANTRUM was thought to be lost until Canadian documentary film-makers Michael Laichini and David Amito discovered an inter-negative in a laboratory in Budapest.
Since its world premiere at Brooklyn Horror Film Festival in New York, ANTRUM has been selected to screen at many key genre festivals including BIFFF (Belgium), Sitges (Spain), Morbido (Mexico) Celluloid Screams (UK) and Horrible Imaginings (US) where it won Best Film.
ANTRUM: THE DEADLIEST FILM EVER MADE from Jinga Films on Vimeo.