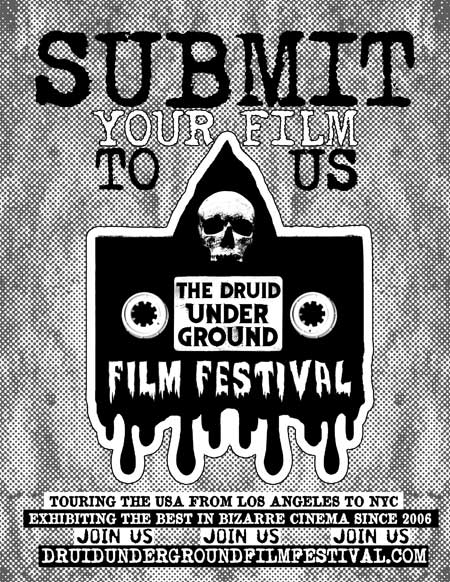 The Druid Underground Film Festival is on the hunt for fearless new films for its 8th annual jolt of absurd and inspiring programming! Each year DUFF tours across the USA presenting a fresh cavalcade of outrageous, creative works, which recklessly skate through experimental, comedy and horror. Contribute your film to one of the last surviving film festival roadshows in America as we exhibit from NYC to LA and a dozen venues in between. As Film Threat suggests, "Why not submit your film?"
WHEN?
Early Deadline: Feb 23, 2015
Regular Deadline: Mar 11, 2015
Late Deadline: Apr 10, 2015
Last Minute Deadline: May 10, 2015
HOW?