World Premiere of Ursula Dabrowsky's Inner Demon to be unleashed at A Night of Horror International Film Festival in Sydney on 22 November 2014 Five years after the unveiling of her award-winning feature film, Family Demons, at the 2009 A Night of Horror International Film Festival, Adelaide-based, Canadian-born horror writer/director, Ursula Dabrowsky, is thrilled to return to the film festival that launched her horror filmmaking career.
This time, Ursula is premiering her second horror film, Inner Demon, the second installment of her Demon Trilogy, a feature film that she describes as "Family Demons on steroids". Developed through the South Australian Film Corporation's Filmlab initiative, Inner Demon tells the nightmarish tale of Sam who is abducted by a serial killer couple. Sam manages to escape and find refuge in an isolated house, only to discover it is home to greater terrors and a malevolent spirit. Hiding in a cupboard, bleeding to death, and waiting for her chance to escape, Sam is propelled into a struggle for survival, one that will push her to the limits not only physically and emotionally, but spiritually. Filmed on location with a South Australian cast and crew, Inner Demon stars 16-year-old newcomer, Sarah Jeavons, who gives a confident, dazzling performance that belies her age.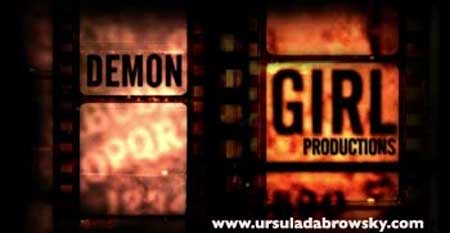 Like Cassandra Kane in Family Demons, the discovery of Sarah Jeavons demonstrates how Ursula has once again tapped into her uncanny, quasi-supernatural ability to find the best in Adelaide's young acting talent. The grotty villains played with evil panache by Andreas Sobik (Look Both Ways, Red Dog) and Kerry Reid (Opal Dream, The King is Dead, Family Demons) are partly inspired on the true story of David and Catherine Birnie, the serial killing Perth-based couple.
Ursula Dabrowksy's Inner Demon not only premieres in Sydney at A Night of Horror International Film Festival on Friday, 21 November, but is also screening the following night, Saturday, 22 November, in Melbourne at Monsterfest International Film Festival. Both sessions will be followed by a Q&A with Ursula Dabrowsky and Sarah Jeavons.
Tickets to the ANOH Sydney screening on Friday, 21 Nov @ 7pm can be found
here: www.anightofhorror.com/inner-demon-1/
Tickets to the Monsterfest Melbourne screening on Sat, 22 Nov @ 7pm can be
found here: www.pozible.com/project/186573
For more information on Ursula Dabrowksy's Inner Demon:
www.ursuladabrowsky.com