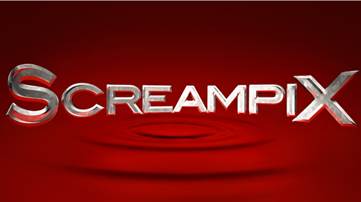 SCREAMPIX launched today as the first horror movie paid channel on YouTube's new platform. Dedicated to horror movies and horror entertainment, SCREAMPIX features more than 200 hours of horror content, including full length, unedited movies; trailers; interviews and original video commentary.
"SCREAMPIX is more than a movie channel," said co-founder, Daniel March (formerly President, International, Echo Bridge Entertainment). "We are creating a vertical video portal to satiate horror fans by taking subscribers deeper into the genre, offering advanced levels of curation, encouraging interaction around the movies, and ultimately creating a very active and lively community."
At SCREAMPIX subscribers will find movies in categories such as "Students Making Bad Decisions," "Zombiepalooza," "Tiny Little Killers," "This Doesn't Smell Very Good," and "Women on a Rampage." Other features include curating horror films in user-suggested "shelves."
Ray Cannella, aka 'Rayzilla,' formerly of the SyFy and Chiller Channel's original programming team, will be the face and voice of SCREAMPIX as well as Head of Programming. In addition to introducing movies, Ray will bring his unique expertise and passion for horror to the SCREAMPIX community. "I make no excuse for my love of horror movies" exclaims Ray. "I can't wait to share my passion about the qualities, history and relevance of the movies. But even more, I'm LITERALLY DYING to interact with horror fans around the world!" Ray will also be interviewing horror directors and creators, as well as taking viewers behind-the-scenes of various movies.
"We are grateful to YouTube for the opportunity to provide SCREAMPIX with a platform that extends to a billion unique users per month," added co-founder Kearie Peak (formerly of Electric Entertainment; Co-CEO and Head of Production for Solar Pictures). "We are in the earliest stages of our launch and we look forward to executing our ambitious growth plans."
SCREAMPIX launches in the U.S. and Canada immediately at $2.99 per month. Additional launches in the UK, France, and Brazil are anticipated later in the year.
# # #
About SCREAMPIX
SCREAMPIX, LLC is a horror movie paid channel available on YouTube and its 200 million connected devices. SCREAMPIX features horror movies, interviews, previews and behind-the-scenes footage. www.youtube.com/user/SCREAMPIX