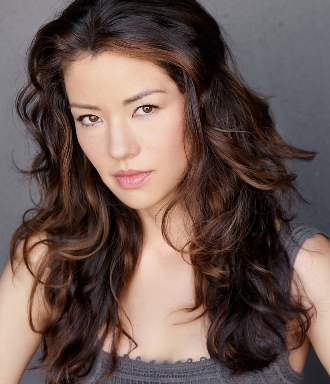 Actress Vedette Lim, best known for playing Naomi in HBO's "True Blood" and Sarah Palmer in the smash hit video game offering, HALO 4, has signed on to join the cast of Actress/Producer Jennifer Blanc-Biehn's directorial debut, The Night Visitor.
Vedette said, "I'm proud and excited to join the stellar cast of The Night Visitor and to help carve out Jennifer Blanc-Biehn's vision for her directorial debut. I've been a fan of horror films and all things sci-fi for as long as I can remember so I'm really looking forward to being a part of this production and bringing this story to life."
Actress and producer Blanc-Biehn teams with Streamy Award-winning producer Mark Gantt (The Bannen Way) and Lony Ruhmann (who is also helping produce the remake of Hidden In The Woods) for her directorial debut on the digital feature, The Night Visitor.
With a mix of both sci-fi and horror, the film will be lensed with the found footage style that has become popular within the genres. Ruhmann helmed the story and will Executive Produce with Blanc-Biehn; Gantt will produce, screenplay written by the Marcus Bros (Hidden In The Woods-Remake, The Farm).
"The Night Visitor effortlessly blends the sci-fi, horror and supernatural genres together with a beautiful balance of charm, humor and irony. I'm super excited to be a part of Jen Blanc-Biehn's directorial debut, her vision and passion are leading the charge," noted Mark Gantt.
Cast is led by Brianne Davis (Prom Night, Among Friends, Jarhead) who's jumping aboard before shooting the Lifetime series, "Witches Of East End" opposite Julia Ormond, Jenna Tatum-Dewan, Rachel Boston and Madchen Amick in Vancouver. Also in the ensemble are Gary Cairns (Hero Wanted, "Justified"), Jennifer Blanc-Biehn ("Dark Angel", Wrong Cops, The Victim), Mark Gantt (The Bannen Way, Ocean's 11) and Tara Buck ("True Blood", "Justified", Tomorrow You're Gone).
"I'm a huge fan of horror and sci-fi and The Night Visitor provides a great role for me to sink my teeth into," added Tara Buck.
Filming begins in Los Angeles in early April.
This project is created outside of her Blanc Biehn Productions company and is a new partnership. Blanc Biehn Productions is the partnership of famed actors Michael Biehn and Jennifer Blanc-Biehn. The pair decided to put their passion for acting and filmmaking into creating their own production company. Most recently, the duo produced the grindhouse film, The Victim which co-stars Danielle Harris. The Victim will be released this month in Australia and New Zealand. The company is finishing post-production on their film Treachery and other films in development.