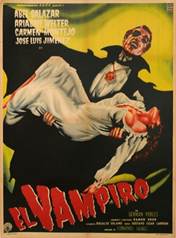 Tomorrow, make sure and check out the Swann Auction Galleries' final sale of 2012: – the December 18 auction, Monsters & Maidens: A Film Poster Collection.

This collection features approximately 150 posters, all sharing the common "monsters and maidens" theme – a beautiful, distressed woman in the arms of the film's villain.
While there are few rare posters available, the majority are estimated at only a few hundred dollars – making this sale extremely accessible to film buffs, poster collectors, designers and the public at large.
We invite you to view Swann's 3D catalogue for this sale.